Happy Summer everyone! We've been all around the world and back again this summer, from sold-out courses in Vancouver, LA and Boulder, to corporate presentations in Palm Springs, Silicon Valley and Tulum, to an incredible Level 3 course here in the Colorado mountains… ART-style authentic relating is spreading like wildfire!
We just delivered our 65th course since our founding, and have shared our work in 29 cities around the world. While we've come to appreciate the beautiful differences in the various cultures and communities we've been welcomed into the world over, one experience rises above the differences, and that's that we are all human, sharing a common human experience. The sounds of tears and laughter echo in unison, no matter the language, nationality, or walk of life.
We've dedicated countless hours to finding, training, and empowering a whole new crop of ART Course Leaders to bring our work further out into the world, we've hired some amazing humans to join our team, and we are gearing up for an incredible fall season of 2019. Read on for all the details!
Sending you all much love and many blessings for a connected, soul-uplifting rest of your summer and beyond.
With love
ART International
P.S.  We have a new offering for all of our loyal newsletter subscribers! We hope you enjoy your free access to the backbone and foundation of all of our teachings and exercises – The Five Practices of Authentic Relating. The Five Practices constitute an aspirational roadmap to guide anyone toward conscious relationship with self and other. We hope it serves as a meaningful resource for you as you explore this practice in your life and relationships. The PDF is available here: https://authenticrelating.co/five-practices
With ART course leadership expanding across the globe, our fall calendar is overflowing with ART Level 1, 2, and 3 courses throughout the US, Europe, Bali and Australia. See the full schedule below.

ART Level 1 Course Schedule
Our Level 1 course has gone through countless upgrades and improvements to become the most impactful, powerful, and immediately applicable Authentic Relating training anywhere. Over 1,000 people have passed through our Level 1 course, with many going on to take our Level 2 and 3 courses.

North America
September 14-15 – Denver, CO, USA
September 21-22 – St. Louis, MO, USA
October 5-6 – Toronto, Ontario, Canada
October 5-6 – Springfield, Missouri, USA
October 5-6 – Portland, Oregon, USA
October 12-13 – Los Angeles, California, USA
October 19-20 – Philadelphia, Pennsylvania, USA
October 26-27 – Washington D.C., USA
October 26 -27 – Vancouver, BC, Canada
November 23-24 – Phoenix, AZ, USA

Europe
September 28-29 – Berlin, Germany
October 19-20 – Copenhagen, Denmark
October 26-27, Amsterdam, Netherlands
November 9-10 – Stockholm, Sweden

Asia/Australia
September 28-29 – Ubud, Bali
November 2-3 – Perth, Australia

Read more about our Level 1 course, and register for a course by clicking here.

ART Level 2 Advanced Course
Deepen your practice and learn even more powerful and transformational skills by taking our Level 2 Advanced Course in Boulder, Colorado, on November 2-3, 2019, led by ART Co-Founder Ryel Kestano.

The ART Level 2 training is smaller to provide more individualized attention for each participant, and is led by our most advanced course leaders. We will guide you to explore your own shadows and those of others in a tightly-held conscious, relational space. You will be witnessed and welcomed in your journey, and have access to vast new realms of authentic connection in the intimate and vulnerable territory we explore together.

Learn more about this course and reserve your spot, by clicking here.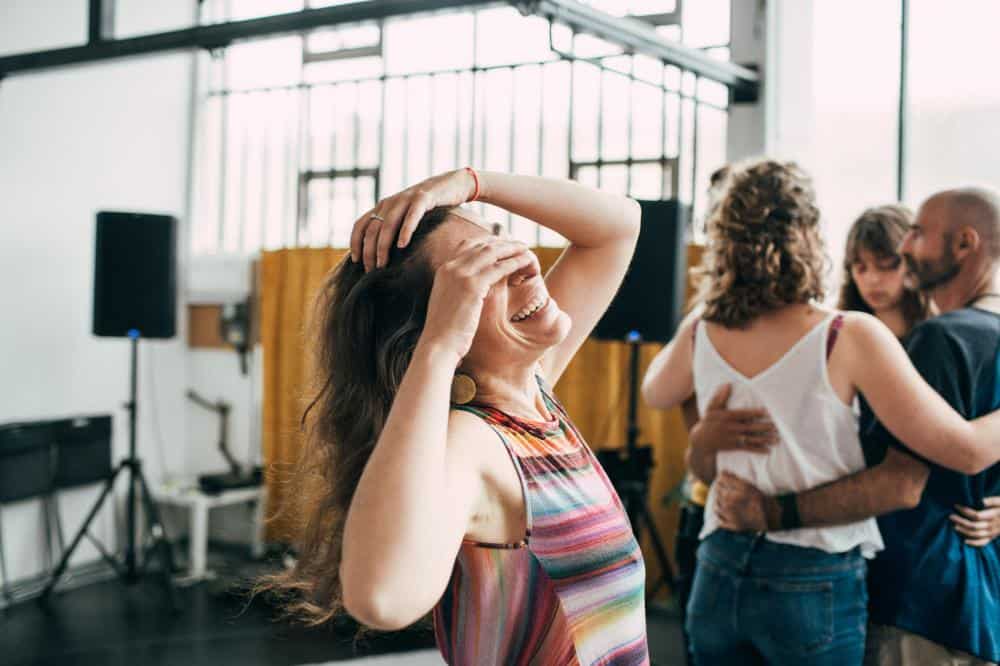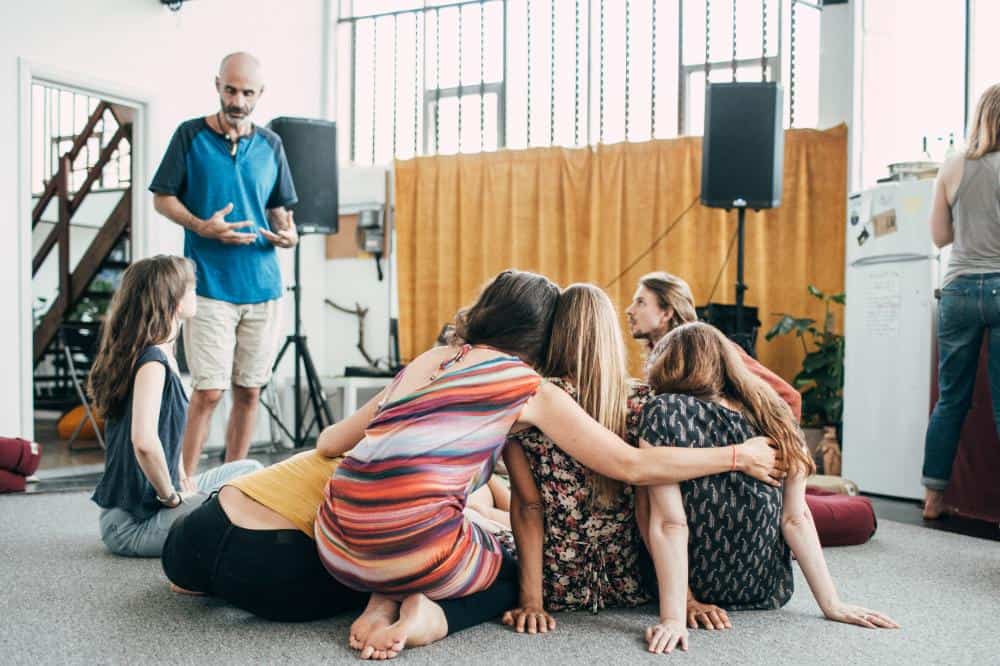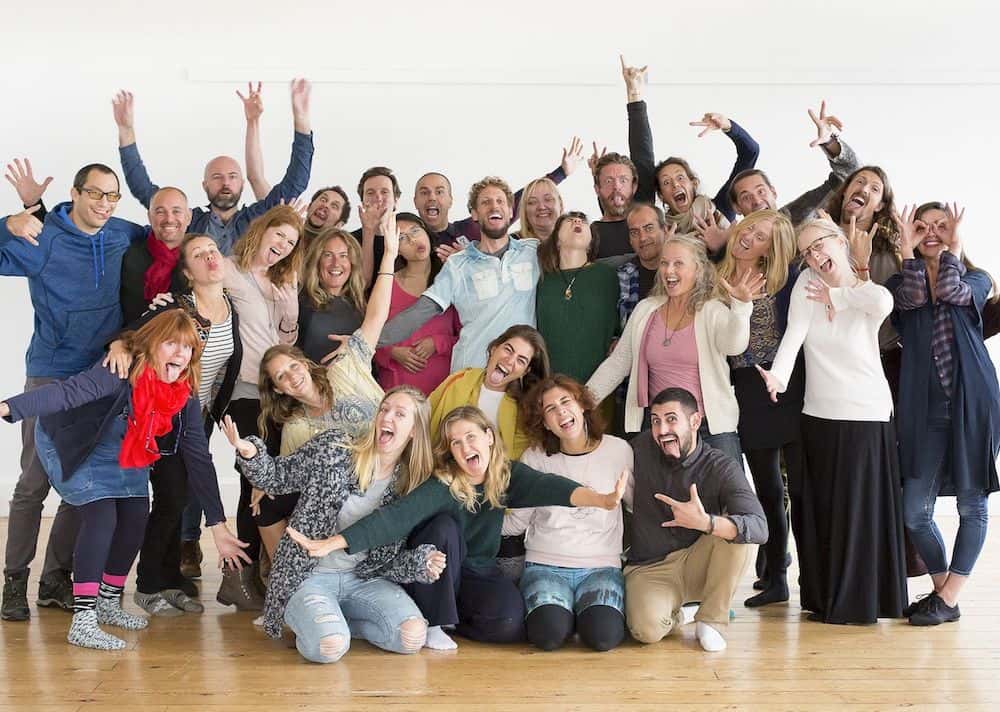 ART Level 3 Leadership Course
>>> Open to all ART Level 1 Graduates!
We offer our Level 3 Leadership Course as a residential retreat three times each year in the US, Europe, and Bali. The ART of Leadership is designed for graduates of our Level 1 or 2 courses to deepen and broaden their Authentic Relating practice across all personal and professional domains, and to empower participants to become leaders of Authentic Relating and catalysts of cultural transformation.
This week-long accelerated leadership program is the most efficient, powerful, and transformational Authentic Relating leadership training anywhere in the world. We've combined and sequenced the most cutting edge training tools and practices to provide participants with a training process that is rigorous, challenging, and empowering.
Upcoming ART Level 3 Course Dates:
December 4-10, 2019 – SunMountain Center, Manitou Springs Colorado
February 1-7, 2020 – The Ark, Ubud, Bali
March 2020 – Europe (Dates & Location TBD)
This course is open to all graduates of ART Level 1 and is by application only. To fill out an application and for more course details and pricing, go here: https://authenticrelating.co/courses/level-3/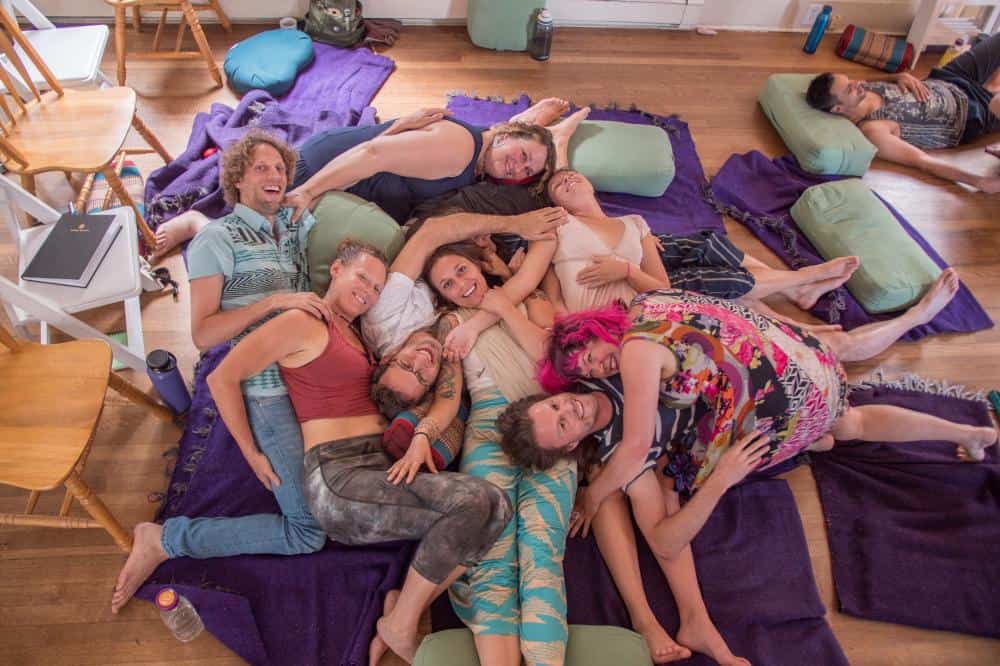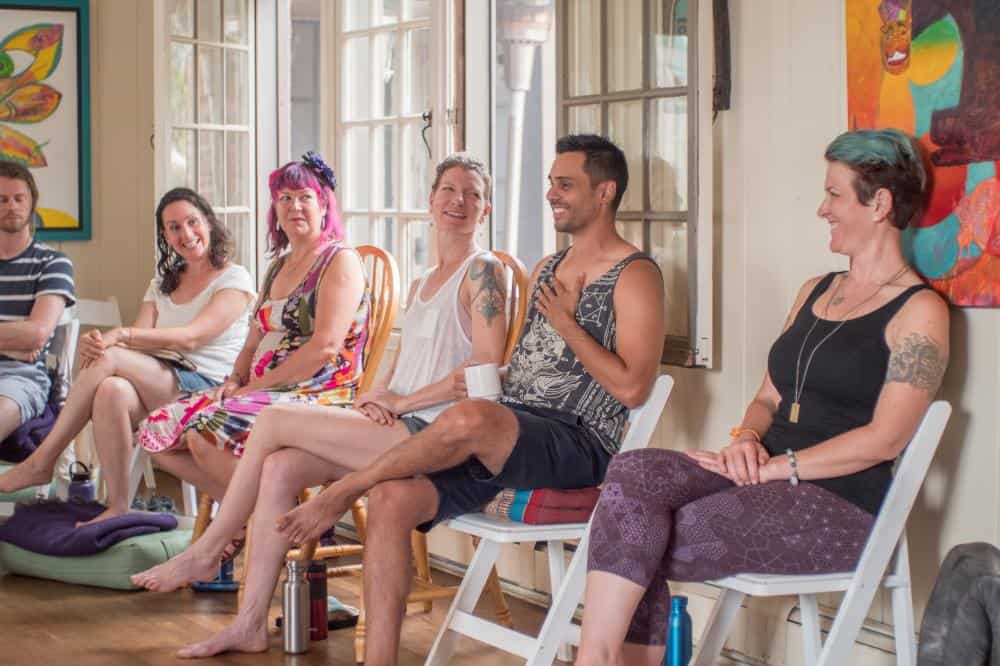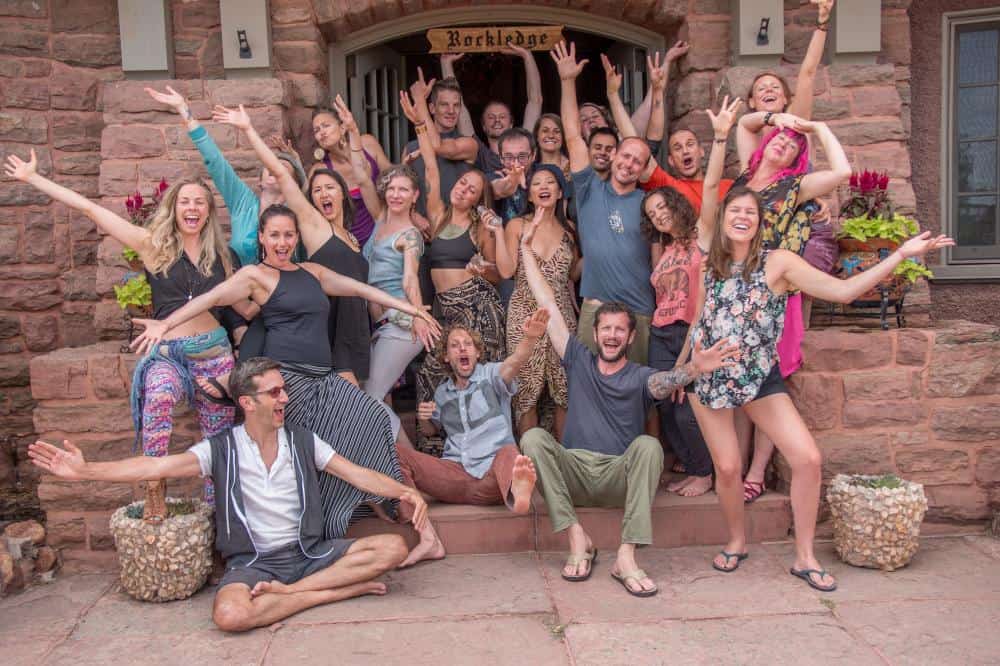 ​ART Corporate Partnerships
Summit Tulum
Ryel continued to serve our wonderful relationship with Summit by presenting our Five Practices to the Summit gathering in Tulum, Mexico, last May. We'll be going back to Summit's flagship LA Conference this November, so if you're attending, look for us there!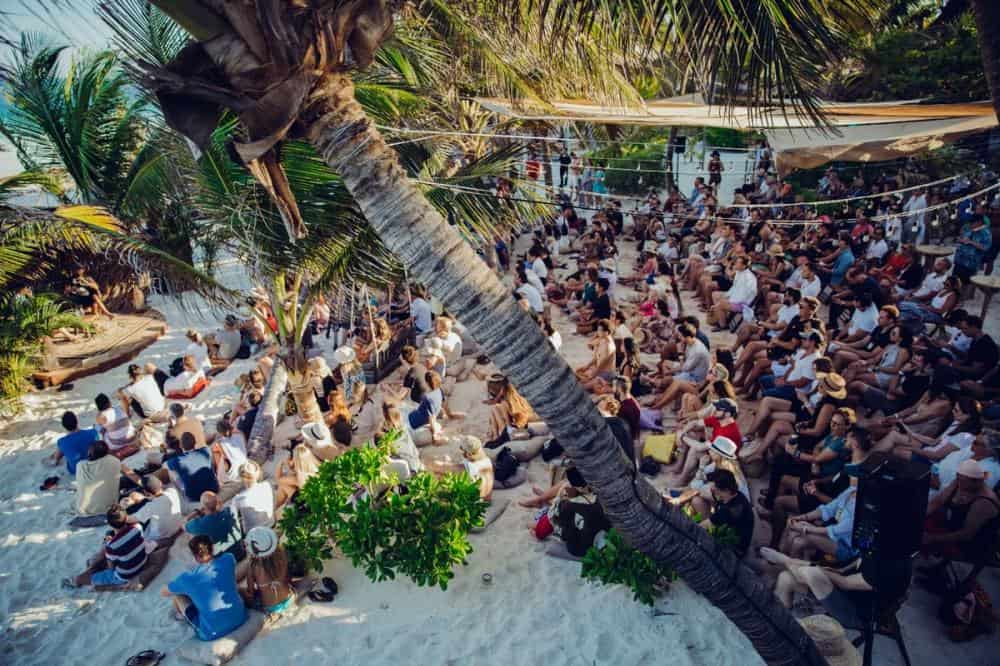 OnPrem Solution Partners
Ryel and Dayna presented the Five Practices for Companies to 200 people at Onprem's annual corporate retreat in Palm Springs last month, and received fantastic feedback from many in attendance. The audience was stacked with analysts and engineers, and despite some pre-game concerns about how authentic relating would come across in such a setting, many people let us know that their initial skepticism turned to total engagement and excitement once we got underway.

This was one of the largest audiences for an authentic relating presentation ever, and we're thrilled to be fielding more and more invitations from the corporate world.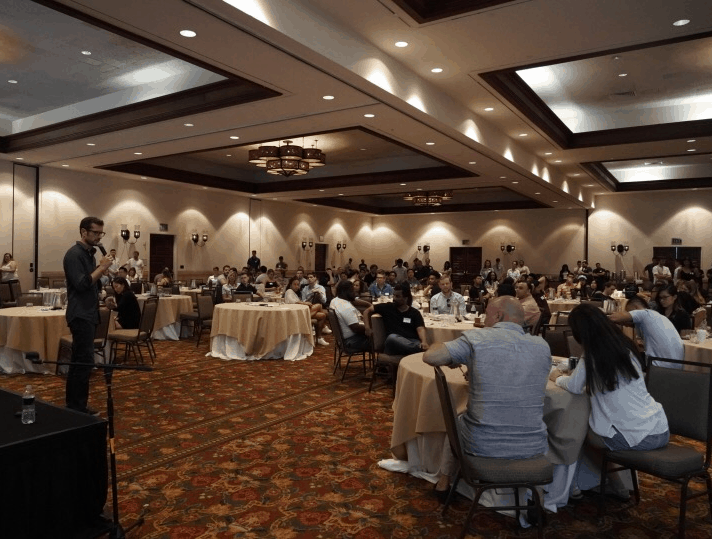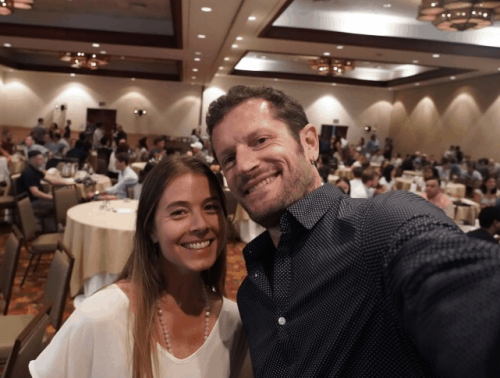 HIVE Global Leaders Summit
Ryel presented our Five Practices to 250 people at the Hive Global Leaders Summit in Silicon Valley last month. We're very excited to continue investing in our relationship with Hive, and love their mission of empowering leaders in regions that don't have access to many of the resources we have at our disposal.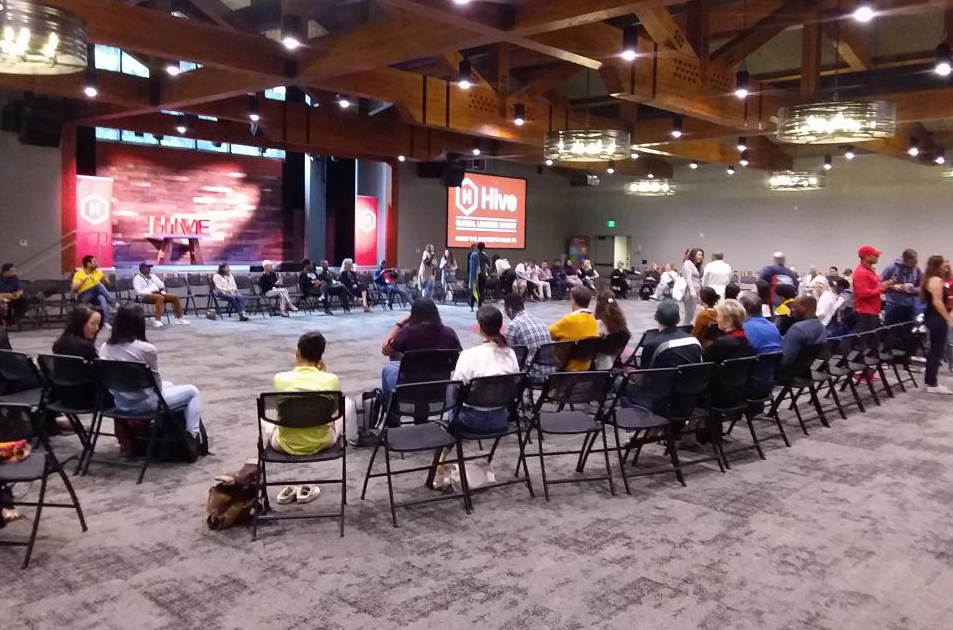 Soul Spark
Ryel will be heading off to Dubai in October to present at Soulspark, a conference that explores the meeting point of leadership and mindfulness. Check out this interview with Ryel and Jonscott Turco with SoulSpark for more information on this awesome offering.

If you have an interest in bringing authentic relating to your place of business, or would like one of our co-founders and/or course leaders to speak at your workshop, retreat or special event, please reply to this email, email us at info@authenticrelatingtraining.com, or schedule a private consultation here: https://authenticrelating.co/corporate/
ART Podcast: This Authentic Life, hosted by Jason Digges
Wherever you are in the world, you now have access to some of the most inspiring leaders of the Authentic Relating movement anytime. ART's new podcast This Authentic Life: Stories of Practical Love, Truth and Mischief, created and hosted by ART Co-founder and Senior Course Leader Jason Digges, connects us intimately with this network of remarkable conscious creators and offers access to some of the most empowering, inspiring and transformative content available today.
Recently on the podcast is Sky Yeater, an authentic relating leader in Houston, Texas. As a relational coach, Sky finds strength in her ability to hold the space to guide one towards their truth. Together, her and Jason dive deep into how to create context for a culture of play, how to use conscious communication through polyamory, and so much more. Listen to the full episode here: https://authenticrelating.co/blog/podcast/episode-22-with-sky-yeater/
Graduate Calls
We also offer monthly ART Family Calls for Graduates for graduates of our ART Level 1, 2 and 3 courses. After the deep connections of our courses, we're committed to sustaining that depth and connection well after the courses are over, and we are here to support you however we can as you bring authentic relating into your lives and relationships.
We share some of our recent authentic relating insights as well as offer a space for group shares, questions, and requests for coaching or guidance. This is part of our intention to foster community gathered around this practice and to provide ongoing opportunities for engagement and dialog to support graduates' authentic relationships.
ART Graduates Facebook Group
If you are a graduate of one of our courses but haven't joined the ART Graduates Facebook group yet, request to join here: https://www.facebook.com/groups/artgraduates
It's a great place to stay connected to your fellow graduates, share stories and hear about upcoming ART courses, calls and events. We'd love to have you as a part of the conversation!
Let Us Come to You
If you're interested in working with us as a local partner to bring our programs to your community or workplace, please send us an email at info@authenticrelatingtraining.com.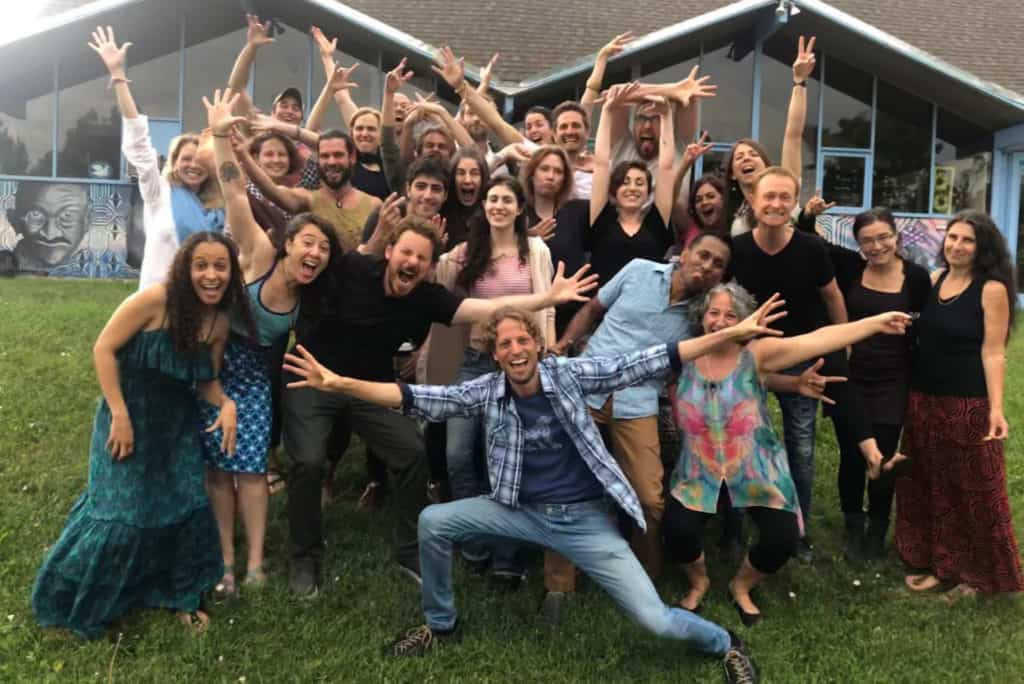 Nonprofit Update: Authentic Relating International (ARI)
Summer Updates
ART's sister nonprofit organization Authentic Relating International (ARI) continues to do BIG things within the prison system, bringing Authentic Relating to inmates throughout Colorado and beyond.

For the very first time ever, ARI brought The ART of Being Human training to a women's prison in Colorado. Two-hundred women applied, yet the maximum per training is 20 participants, leaving ARI with the challenge to meet this growing desire for connection. Here's a short video that gives us a little glimpse into the women's experience: https://www.youtube.com/watch?v=UBR8gnqfrPg

ARI has recently teamed up with Canadian Authentic Relating practitioners who are eager to bring this work to underserved communities in Ontario, and we are absolutely thrilled about this new partnership!

In July, ARI delivered its first Colorado Department of Corrections (CDOC) staff training to those who oversee the pre-release programs in each of the 24 CDOC prisons, and they've already been invited to bring authentic relating to several more facilities in Colorado.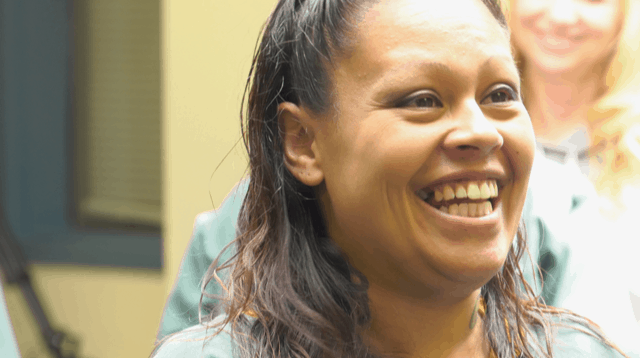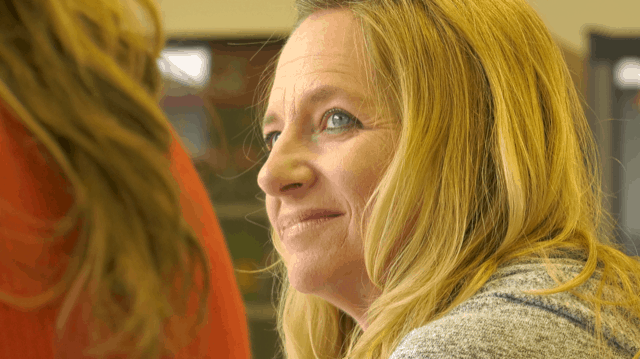 New Blog
Shaina List, an organizer within the Toronto Authentic Relating community and Co-founder of ARI's Toronto program, shares a powerful testimony about her experience volunteering inside Rifle Correctional Center in Colorado:
"Opening circle soon starts, and as everyone introduces themselves, I am blown away by the presence of these men: Part of me had been expecting, at best, skepticism or resistance (at worst, mockery or hostility); yet what I was sensing was . . .
[
read more
]"
Subscribe to Receive Quarterly Updates
ARI sends out seasonal newsletters to keep the community informed about the great work they're doing in the world. To receive these updates straight to your inbox, subscribe on the ARI website here: 
https://www.authenticrelating.org/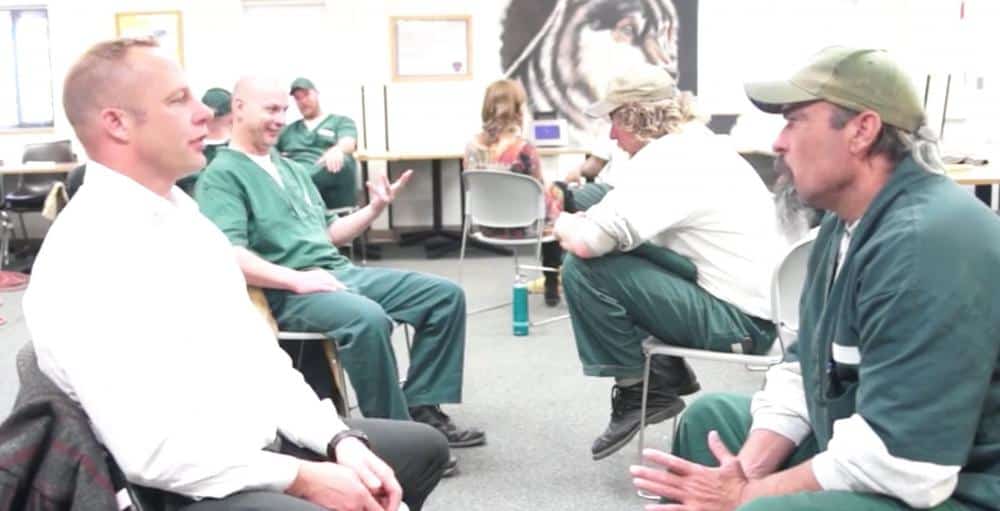 More About ARI and How You Can Help
Executive Director Laurie Lazar, Senior Course Leader Jennifer Ludders, and ARI's team of volunteers have been delivering 
ART Level 1: The ART of Being Human
 inside correctional facilities over the past year and a half. The response has been extraordinary, and they have uncovered tremendous demand for authentic relating inside prison walls.
Correctional staff have seen the impact of the program on inmates and continue to open doors for ARI to share this life-changing work. They need your help to respond to this call for connection. These inmates are mothers and fathers, and will soon be our neighbors, and this program is transforming families and communities, decreasing crime both inside and outside prison walls.

By becoming a Founding Member of ARI with a donation of just $5 per month – the price of a cup of coffee – you'll be supporting lasting, life-changing transformation in those members of our shared society who need it and can benefit from it the most.



If authentic relating has had a profound impact on your life and you have facilitation or leadership experience, ARI is looking for individuals who can volunteer in the prisons during the week in Colorado. Contact us here: https://www.authenticrelating.org/volunteer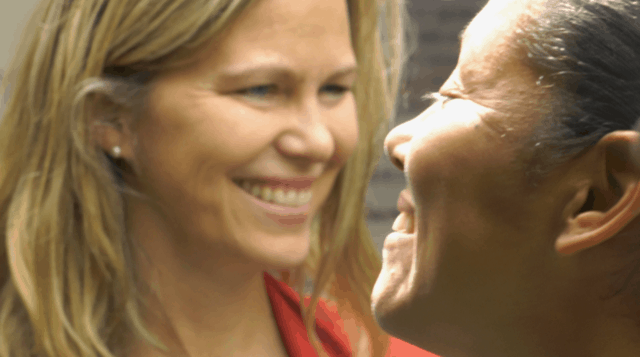 Win a Free Seat in an ART Level 1 or 2 Course
by Sharing a Story or by Submitting a Survey
Share Your Story
A huge part of our mission is to share this work with as many people as possible, so we can change the world through the practice of Authentic Relating. The most powerful way to show others how transformational this practice can be is when our participants share their stories from the field – and that's where you come in.
We will be periodically publishing a submitted story on our blog, and will give its author one free seat to any of our two-day ART Level 1 or 2 courses, which can be used by anyone the author chooses. This is our way of saying Thank You for sharing your inspiring stories of how this practice has impacted your life.
Read two powerful testimonials from ART graduates Jesse Nolan and Jordan Giarrantano, and submit your story here: https://www.authenticrelatingtraining.com/share-your-story

Complete the ART Level 1 Post-Course Follow-Up Survey
Another (quick and easy!) way to win a free seat in one of our courses (for yourself or someone else) is to complete the post-course survey that you will be receiving via email roughly a month or so after your ART Level 1 course. As students ourselves, we value your feedback immensely, and are constantly seeking ways of improving the training experience, and who better than our participants to help us learn and grow.
Congratulations to our Second Quarter Survey Winners!
April – Melanie Coppard
May – Stine Gerdes
June – Shaan Ali
Winners, please reply to this email or email us at info@authenticrelatingtraining.com to claim your free seat in an ART Level 1 or 2 course. Thank you for taking the time to share your valuable feedback with us – we deeply appreciate you!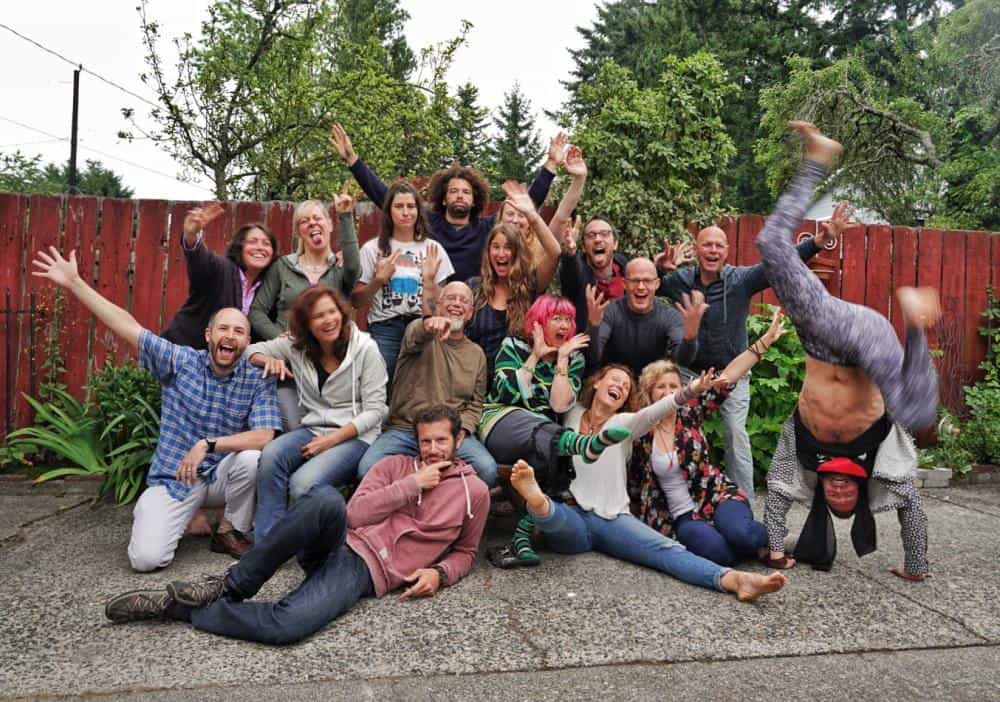 "I have 20+ years of personal development work under my belt and I've lived in a community that practices authentic relating, and I still received so much golden wisdom from ART's Level 1 course that will transform the most challenging relationships in my life and deepen all my relationships. The tools and content are world-class, and the facilitators are experts and the kind of humans I respect, admire and love to spend time with. If you want to transform yourself, your company culture, your family, or your world, please consider running – not walking – to the next ART course. It is as fun as it is transformational, as profound as it is approachable, as edgy as it is safe, and as practical as it is capable of creating peace on earth.

– Myka, Boulder