We've renewed our Level 2! 
The Level 2 is an advanced course with tools and skills to help you explore and clear what's blocking you from the fulfilling connections you crave. 
Are you ready to embody a way of being that brings understanding, empathy and authenticity to your connections and relationships?
Are you willing to step into relational leadership, creating the culture of connection you desire in your life and in the world?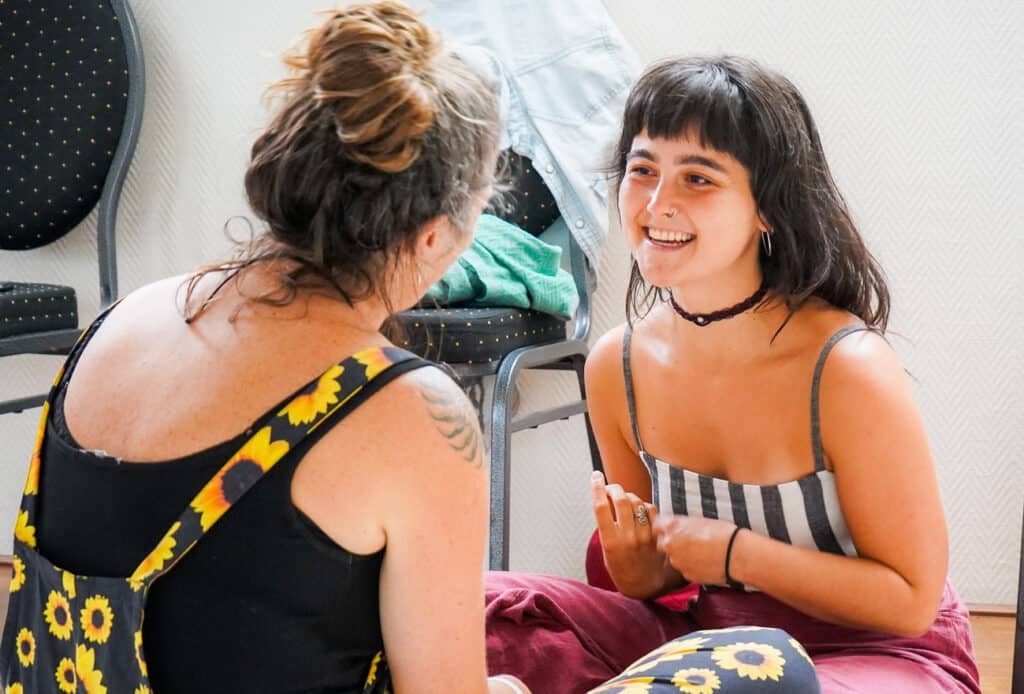 Welcome to Level 2: Advanced
Building on the foundational practices of Authentic Relating that we established in Level 1, the Level 2 Advanced training will support you to deeply understand your relational patterns, claim your wholeness, and create thriving connections with others.
To be an integrated, relational human being means knowing and welcoming yourself fully, including the parts of yourself that you turn away from, suppress, and disown. In Level 2 we make space for all the parts of us, including our shadow patterns that limit us from experiencing the nourishing connections we desire. We learn to own these parts, to bring them into connection, and to expand our capacity to be with the inevitable triggers, tensions and breakdowns that come with our relationships. The principles and practices you will learn in Level 2 will teach you to relate to what lies underneath relational tensions and to repair with others from a vulnerable, embodied, response-able place within yourself.
The ART Level 2 training will guide you to explore your own shadows and those of others in a tightly held conscious, relational space. You will be witnessed and welcomed in your journey, and have access to vast new realms of authentic connection in the intimate and vulnerable territory we explore together.
The Level 2 course includes skills and practices in these areas:
Nervous system training – how to be with intensity and charge and increase your capacity to stay empowered and composed
How to listen for and attune to what is under the surface of your conscious awareness – reading body language and sensing the values one holds at the core of their being
Somatic tools for tracking embodied states, resourcing yourself and co-regulating with others
Skills for accessing the vulnerability underneath activation that decreases conflict and increases connection
How to hold multiple perspectives – within yourself, between you and others, and in society at large – and use them as a bridge for healing and connection
Advanced skills for owning your experience and why this matters so deeply for thriving relationships
Welcoming and reclaiming your shadows in relationship — the parts of you that you hide, suppress, deny or project onto others — as a pathway to wholeness
Working with and giving space to your diverse "parts" to inform and guide you in greater integration and understanding of your experience
Making the implicit explicit in culture and society
Relational hygiene practices and how to tend to relational tensions before they escalate
How to creatively empower your relationships and design unique relational contexts that support you and those in your life to thrive
You may register any time, but note that ART Level 1 is a prerequisite to ART Level 2. Your Level 1 must be completed before your Level 2 course begins as we will be building upon many of the insights and teachings from that course.

All course registration closes up to 24 hours in advance of the course start. Please sign up before this time to ensure that your order is processed and you are enrolled on the course.
Level 1 Online Course Includes:
Six 3-hour sessions once per week for six weeks in a row
Multiple time zones to accommodate all geographic locations
This is a course for anyone who desires to be free as their true selves and to have fulfilling authentic relationships in the most organic and effortless way.
Do you want more fulling relationships with yourself and others?
To be able to turn conflict to connection, have confidence in expressing what's on your heart, and create relatable spaces where others truly understand and connect with you?
Join our mailing list and receive our life changing relationship tools: 
The Five Practices of Authentic Relating for free.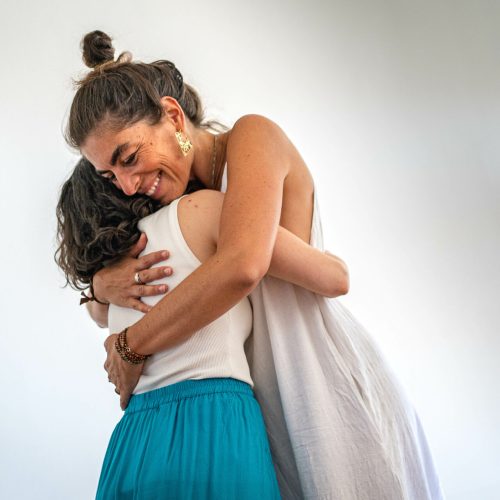 We never spam! It's not authentic.