We've revamped & renewed our Level 2!
Now exploring the diverse "parts" within us, how to work with nervous system activation and triggers, relational hygiene practices for tending tensions before they escalate, owning our experience on a much deeper level, and further integrating our relational blind spots and shadows—we've kept the most impactful elements of the original Level 2 and have added these new tools and skills we now can't imagine the course without.
Reminder: Level 2 graduates can attend the renewed Level 2 for 50% off!
Are you ready to embody a way of being that brings understanding, empathy and authenticity to your connections and relationships?
Are you willing to step into relational leadership, creating the culture of connection you desire in your life and in the world?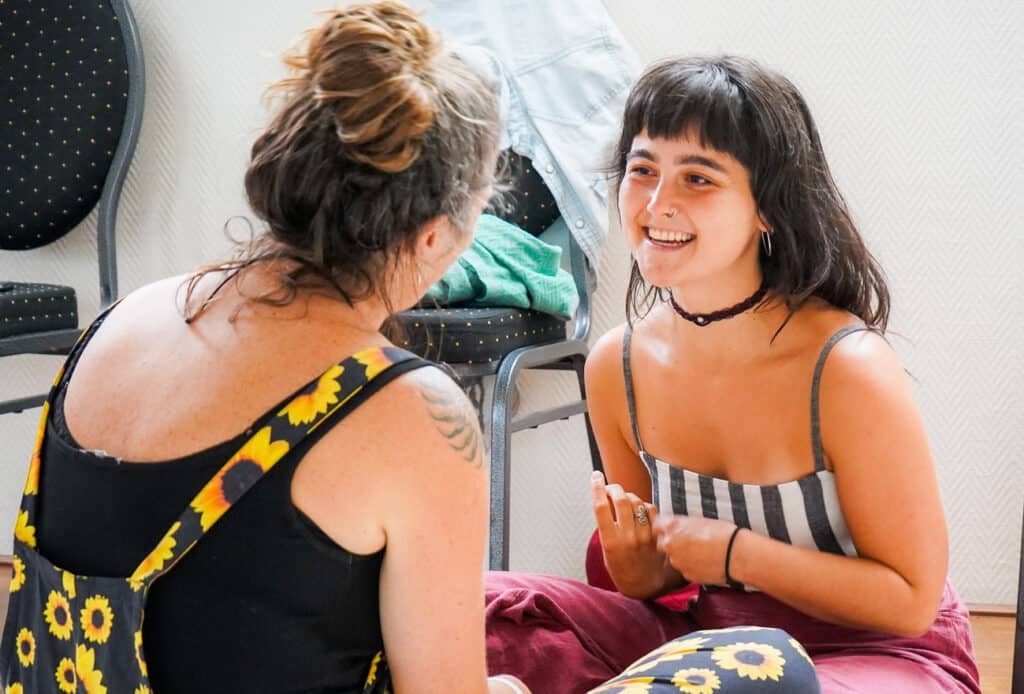 Welcome to Level 2: Advanced
Building on the foundational practices of Authentic Relating that we established in Level 1, the Level 2 Advanced training will support you to deeply understand your relational patterns, claim your wholeness, and create thriving connections with others. 
To be an integrated, relational human being means knowing and welcoming yourself fully, including the parts of yourself that you turn away from, suppress, and disown. In Level 2 we make space for all the parts of us, including our shadow patterns that limit us from experiencing the nourishing connections we desire. We learn to own these parts, to bring them into connection, and to expand our capacity to be with the inevitable triggers, tensions and breakdowns that come with our relationships. The principles and practices you will learn in Level 2 will teach you to relate to what lies underneath relational tensions and to repair with others from a vulnerable, embodied, response-able place within yourself.
The ART Level 2 training will guide you to explore your own shadows and those of others in a tightly held conscious, relational space. You will be witnessed and welcomed in your journey, and have access to vast new realms of authentic connection in the intimate and vulnerable territory we explore together.
Do you want to explore and clear what's blocking you from the fulfilling connections you crave? Join us for Level 2: Advanced.
The Level 2 course includes skills and practices in these areas:
Nervous system training – how to be with intensity and charge and increase your capacity to stay empowered and composed
How to listen for and attune to what is under the surface of your conscious awareness – reading body language and sensing the values one holds at the core of their being
Somatic tools for tracking embodied states, resourcing yourself and co-regulating with others
Skills for accessing the vulnerability underneath activation that decreases conflict and increases connection
How to hold multiple perspectives – within yourself, between you and others, and in society at large – and use them as a bridge for healing and connection
Advanced skills for owning your experience and why this matters so deeply for thriving relationships
Welcoming and reclaiming your shadows in relationship — the parts of you that you hide, suppress, deny or project onto others — as a pathway to wholeness
Working with and giving space to your diverse "parts" to inform and guide you in greater integration and understanding of your experience
Making the implicit explicit in culture and society
Relational hygiene practices and how to tend to relational tensions before they escalate
How to creatively empower your relationships and design unique relational contexts that support you and those in your life to thrive
You may register any time, but please note that ART Level 1 is a prerequisite to ART Level 2.  Your Level 1 must be completed before your Level 2 course begins as we will be building upon many of the insights and teachings from that course.
This is a course for anyone who desires to be free as their true selves and to have fulfilling authentic relationships in the most organic and effortless way.
Upcoming Level 2 Online Courses
All course registration closes up to 24 hours in advance of the course start
Learn ART's advanced Authentic Relating curriculum from anywhere in the world anytime of year with our ART Level 2: Advanced online course. Using Zoom as our workshop platform, our engaging and experiential curriculum has been expertly adapted to the online space to ensure that the advanced tools and skills of Authentic Relating are both accessible and effectively absorbed by participants. With breakout rooms for more intimate connections, facilitated large group discussions to ensure maximum learning, and weekly practices to integrate the material between each session, our Level 2 Online course has proven to be a transformative, powerful alternative to the in-person course space.
Online courses consist of six sessions over six weeks.
The time zone we use for reference in The Americas is US Pacific Time (US PT). For Europe, we use Central European Time (CET). For Asia, we use Central Indonesian Time (CIT also known as WITA). Courses will be suitable for other locations and time zones across the world. Check your time zone against these time zones here.
Depending on the time of year, some sessions can be affected by seasonal clock changes. Where Daylight Savings is mentioned, the dominant time zone is the first listed. Sessions in the alternative time zone will be affected. Please check your time zone here and stay alert to notifications via email.
To graduate from the Level 2 Online course, you will need to attend at least 4 out of 6 sessions.
Calls are not recorded due to the course's experiential nature and the likelihood of sensitive shares from participants.
We hold a value for making our courses accessible to as many people as possible and understand that financial investment can be a barrier to this. We offer two scholarship seats per course that are available at 50% discount on the full course price. If this is something you would benefit from, we welcome your application here.
Upcoming Level 2 In-Person Courses
All course registration closes up to 24 hours in advance of the course start
loading more locations...
Do you want more fulling relationships with yourself and others?
To be able to turn conflict to connection, have confidence in expressing what's on your heart, and create relationships with deeper trust, intimacy and understanding?
Join our mailing list and receive our life changing relationship tools: 
The Five Practices of Authentic Relating for free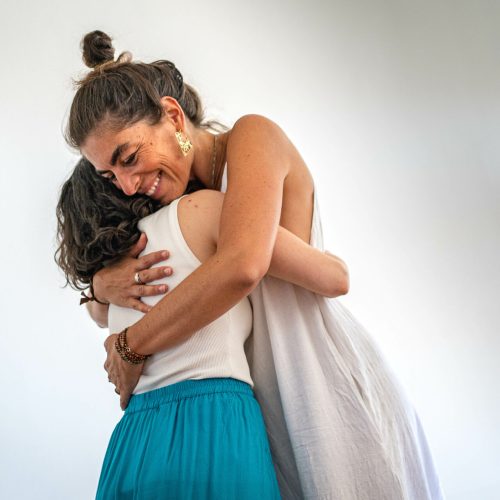 We never spam! It's not authentic.