A Guide to Rich, Meaningful Nourishing Relationships
Authentic Relating is the complete guide to having better, deeper, richer connections and interactions with everyone in your life. Easy to learn and easy to apply, the skills and tools of authentic relating work in everyday life, from casual conversations to heated conflict.
"Take this book into your heart and the gold will be yours."
– Matt Licata, PhD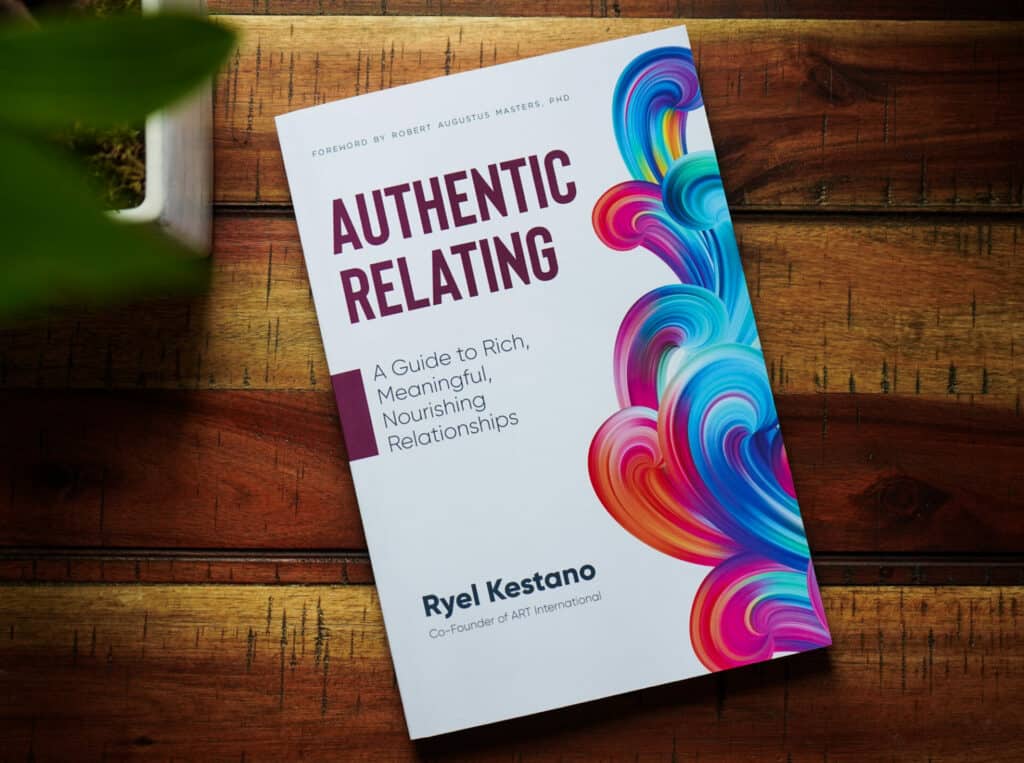 From ART International co-founder and author of Authentic Relating book
"I wrote this book to share with people how easy it is to create deeply fulfilling relationships with others.
When I was first introduced to authentic relating as a student many years ago, I couldn't believe these simple skills and tools weren't already being taught to people everywhere. It seemed tragic to me – we're in relationships of various forms throughout our lives, yet so few of us received any preparation for how to navigate them. Without a map or guidance, we get hurt and hurt others, and mostly just stumble along.
Authentic relating gave me the map and the critical skills I needed to learn to thrive in relationships.
I've now spent the last 10 years studying and teaching this life-changing practice to thousands of people around the world. I've given my life to the study and embodiment of this practice, because I really believe it is the most powerful and effective way to have beautiful, nourishing, soulful connections and relationships with people.
This book is everything I've learned exploring the endlessly fascinating world of authentic relating. This work has lifted me up to see the highest version of myself and it has brought me to my knees as I've turned toward my wounds and shadows. It's reminded me how much I matter, how much we all matter, and how connection is everything.
I hope this way of relating serves you as it has served me, and you get to experience how enriching every relationship and conversation can be, and how good it feels to be truly seen and welcomed for who you are.
Wishing you an abundance of connection, and I hope we get to meet and connect in person sometime!"
Authentic relating is the universal language of human connection.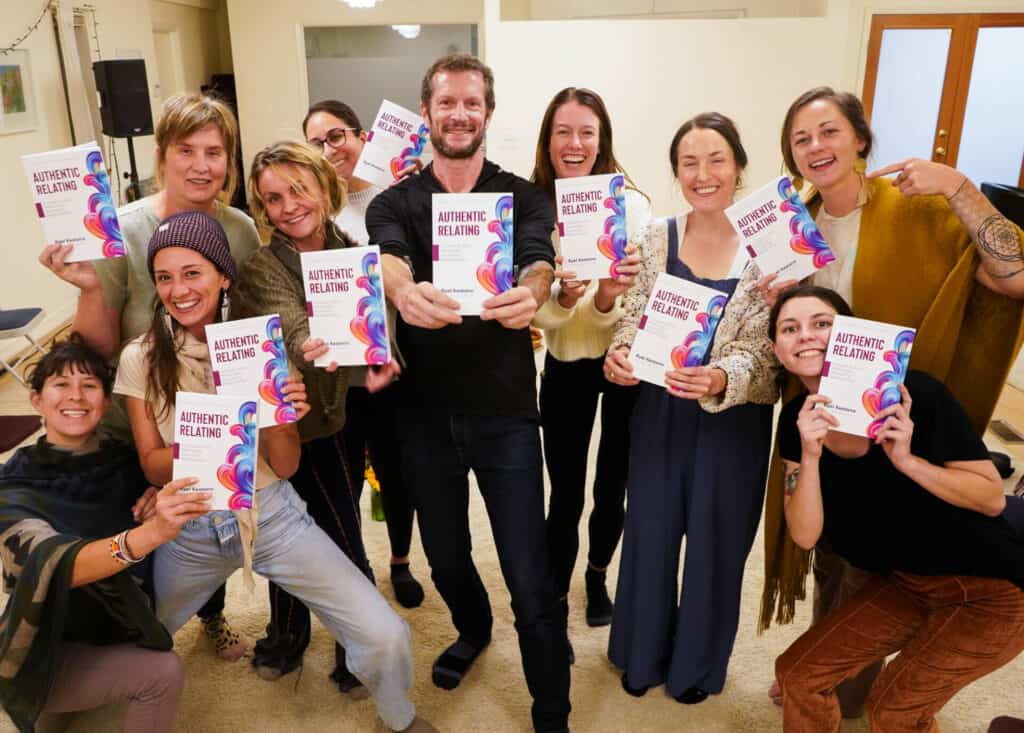 Please find the book on your country's or region's Amazon
Sign up for Ryel's email list and receive a free chapter, plus weekly tips for better relationships and conversations.
Inspired by this work? Imagine offering it to people living in the shadows of society: in prison. Help break the cycle of incarceration and decrease violence both inside and outside of prison by making a tax-deductible donation to the Realness Project, whose mission is to transform the culture of incarceration through human connection.