A 7-day deep dive into human consciousness, providing the insights and skill sets to lead and facilitate transformation in groups, organizations, and communities.
The ART of Leadership - Level 3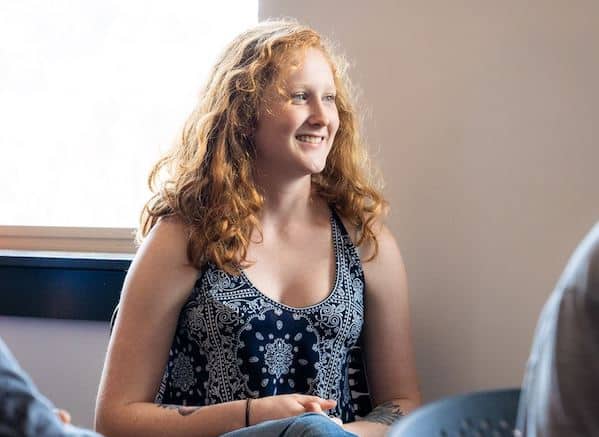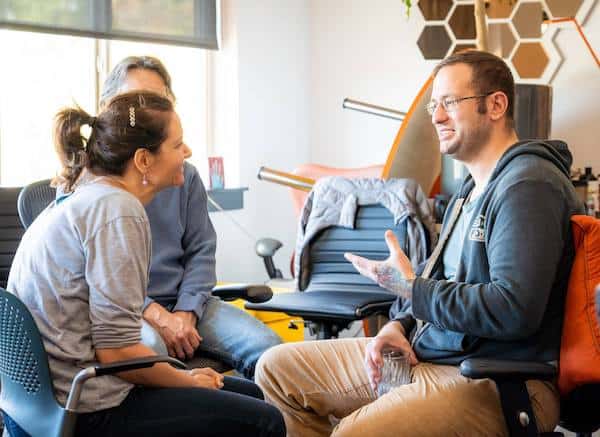 The Level 3: The ART of Leadership is designed for graduates of our Level 1 and 2 courses to deepen and broaden their Authentic Relating practice across all personal and professional domains, and to empower participants to become leaders of Authentic Relating and catalysts of cultural transformation.
This six-day program is the most efficient, powerful, and sustainably transformational Authentic Relating leadership training anywhere in the world. We've combined and sequenced the most cutting edge training tools and practices to provide participants with a training process that is rigorous, challenging, and empowering.
Led by ART co-founders and senior course leaders Ryel Kestano and Jason Digges, the Level 3 course prepares participants for Authentic Leadership in all aspects of both their personal and professional lives. 
Participants can expect the following experiences and outcomes from the ART Leadership Training Program:
The practice of Authentic Relating at the embodied level – the equivalent of speaking a language or playing an instrument without thinking about it, letting go of the structures that were necessary early on and learning to flow freely with the practice
Depths of self-awareness and insight – the ability to both identify and articulate personal experience in real time, and to track previously unconscious patterns, habits, projections, and stories
A set of powerful tools and practices to take out into the world and create contexts of human connection in all social domains, and enroll people into those contexts.
A clear sense of purpose and mission in the world – we leverage the group field to reflect the essential values of each participant through the means of expertly facilitated practices
Expanded capacity and newfound ability to facilitate groups toward coherence and trust, and to name the un-named in service of cultivating a shared perspective
A profound journey of living, breathing, and dreaming Authentic Relating with other staff and participants for five intense days of practice
Participants will have multiple opportunities to step into leadership and facilitation during the course, with rigorous guidance and feedback from course leaders and other participants. If there are any blind spots, distorted frames of thinking, or limiting beliefs, we will lovingly sniff them out and work together to create a new context of empowered leadership.
By Application Only
To create the most potent group field, we ask that all interested prospective participants go through the application process so that we can get a better sense of where you are in your leadership path and carefully determine if the Level 3 course is a good fit for you and for the group as a whole.  Please also note we have a separate level 3 cancellation policy should your plans change after you are accepted and purchase a seat.
Ongoing Participant Contact
Part of the context of the Level 3 course is to support graduates in sharing the authentic relating practice and its constituent tools and skills with a wider audience. As such, we are committed to providing extensive support to help establish the resources and infrastructure our graduates may need to create the vehicles by which the practice can spread.
Course Leader Track
ART is rapidly growing and we are always seeking qualified Course Leaders, and anticipate identifying candidates for future course leadership from the pool of Level 3 graduates. For those graduates who may be interested in pursuing a track towards ART and ART-related course leadership, this is the course for you.
The ART of Leadership Course Dates
September 14-20, 2020: Colorado, USA (POSTPONED – NeW DATE TBD)

october 14-20, 2020: askeby,denmark




DECEMBER 4-10, 2020:

BALI, INDONESIA (POSTPONED – NEW DATE TBD)

Learn more about our upcoming courses below: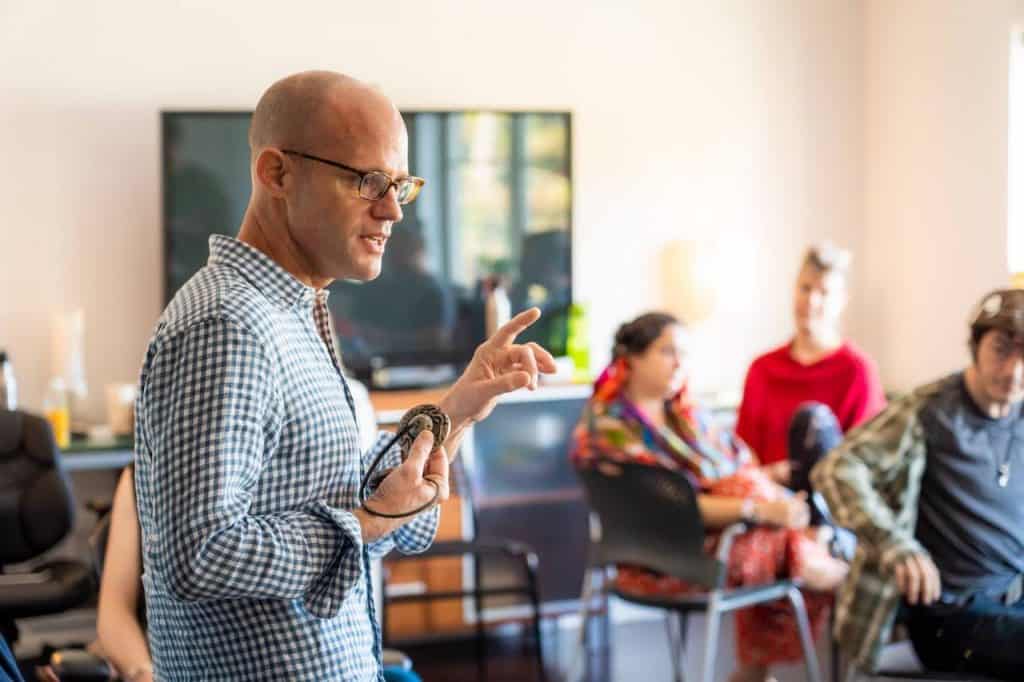 Schedule an Exploratory Call with an ART Facilitator
If you aren't quite sure that you're ready to apply or you just have some questions and want to learn a little more about the program, this is a great place to start! 
Fill out this short form to express interest in the program and one of our course leaders will be in touch with you soon, Together, you can explore whether this program is a good fit for you. We look forward to connecting with you!
If you have a quick question that can be better answered via email, feel free to email us at info@authenticrelatingtraining.com or submit your question here for a more immediate response.
"My experience with the facilitators was out of this world. The containers they held made opening up very safe and welcoming. The laser-like deepening of their facilitation made it easy to access the places that were yearning to be seen".
"The words that come to mind to describe the weekend are: powerful, connective, transformative, heart-opening, community, humbling, and WOW! We talked, opened, unpacked, laughed, cried and grew, both as individuals and as community.