Our Mission
We bring out the best in your team with transformational experiences backed by world experts in mindful communication, emotional intelligence and authentic leadership.
Who We Serve
Whether you're an individual, team, or company–if you're ready to level-up and improve your work life–ARTWork has a solution.
Individuals: join one of our recurring public trainings
Teams & Companies: work with our team for a private, tailored training
ARTWork Programs at a Glance
ARTWork provides experiential training programs that combine team cohesion, emotional and relational intelligence, and authentic communication. Together, these skills instill practical tools that can be applied immediately in life and at work. Building upon the foundation of the Five Practices of Authentic Relating, we provide training that results in the key building blocks of an authentic workplace:
Online or In-person Trainings
The ARTWork journey begins with a 2-day in-person training or a 6-week online series. Whichever option is right for you (or your team)–each track is highly engaging and interactive. Both include: transformative teachings, experiential exercises, paired and group activities, and after-class practices and applications.
Deliver and receive feedback in a clear, actionable and constructive way (ART of Feedback)
Uphold and convey company values in an explicit and flexible manner which team members and clients can relate and identify with (ART of Setting Context) 
Engage in transparent, responsible and authentic communication to foster
a culture based on integrity, accountability and clarity (ART's Five Practices)
Transform conflict and tension in a manner that promotes understanding, empathy and connection (ART of Conflict Transformation)
Develop a witness-mindset and listening skills that promote psychological safety for conversations that can hold multiple perspectives (ART's Listen/Reflect/Impact sequence)
Develop more trusting relationships with stakeholders and clients (ART's Three Levels of Conversation framework)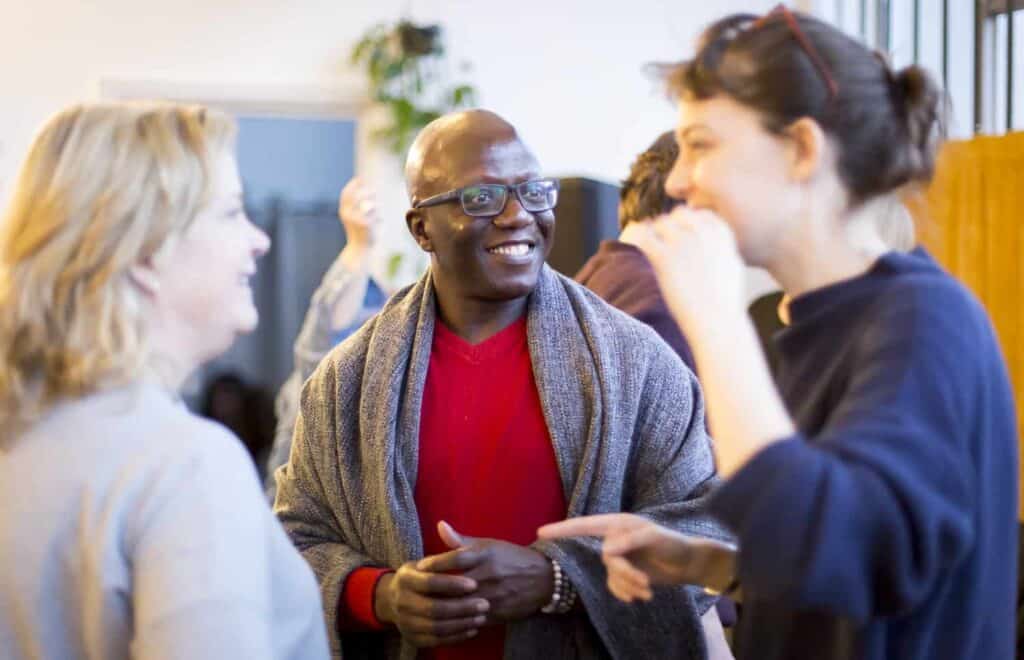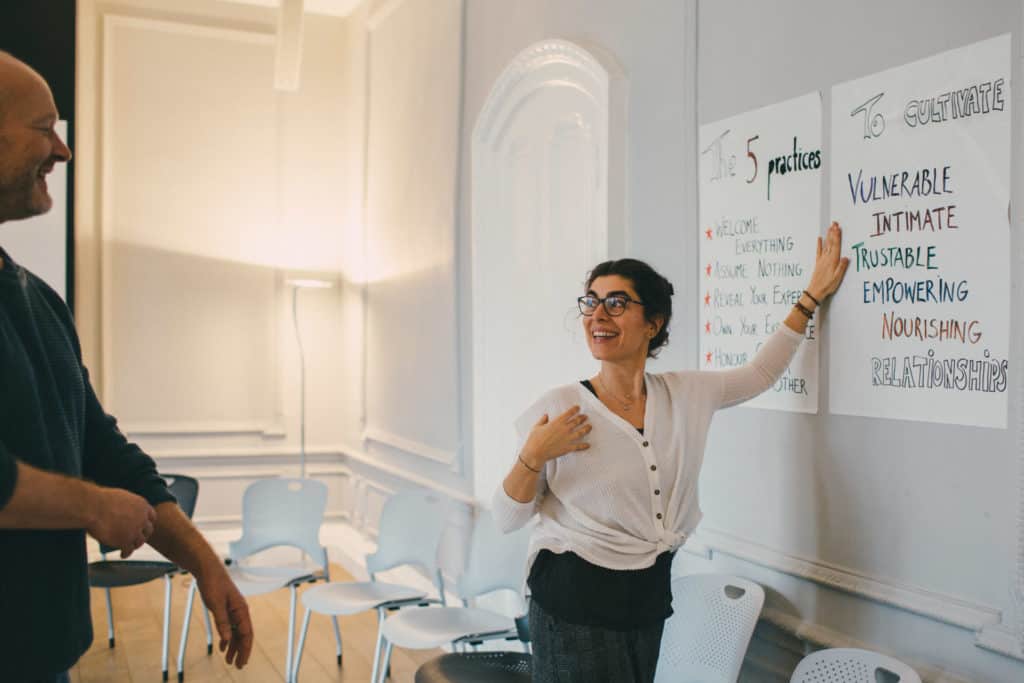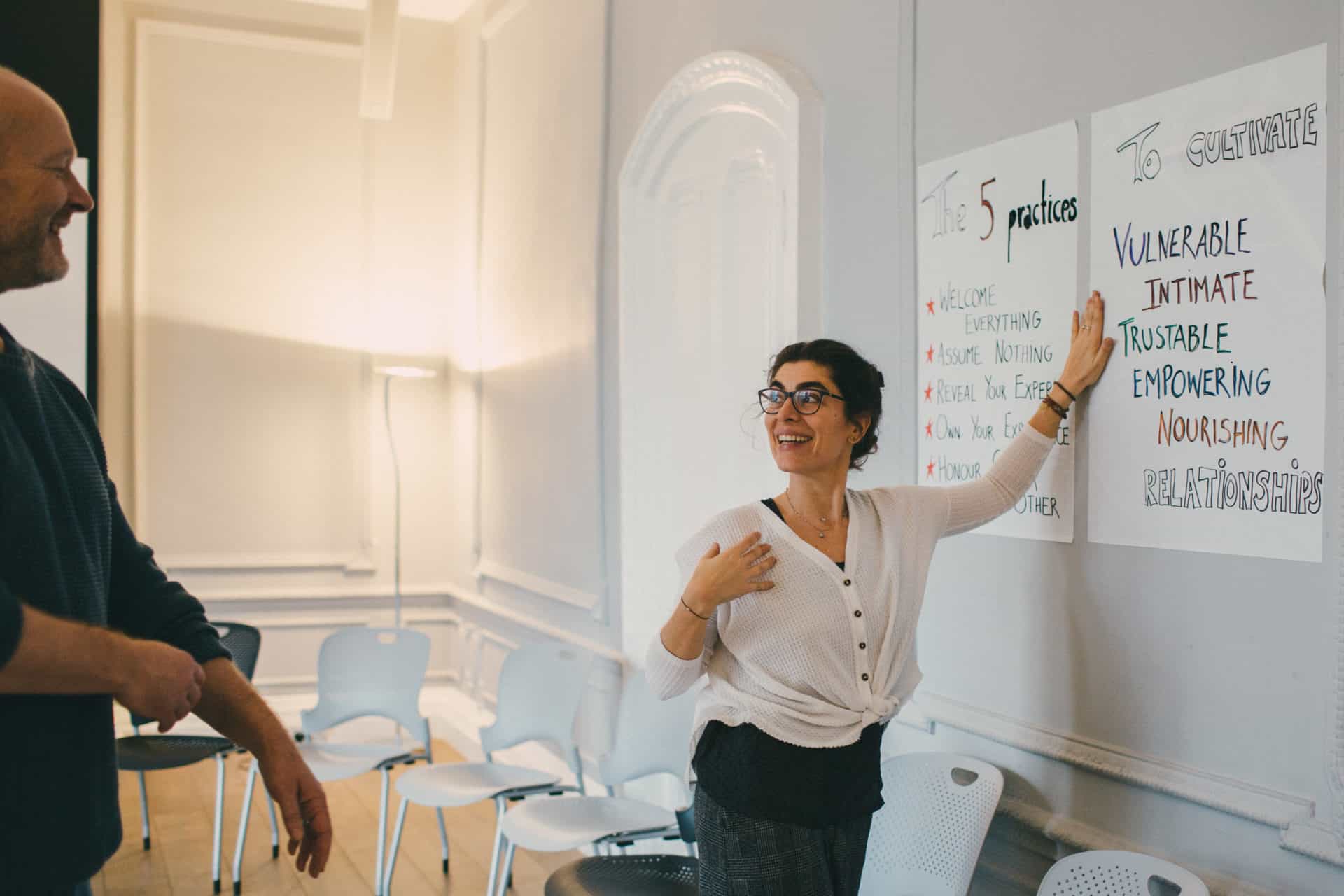 Please get in touch with us to schedule a call with one of Senior Facilitators to explore and identify the solution that best fits your needs or those of your organization. Click the button below or email us at [email protected].