ART Webinar Series -
Authentic Relating for the Holidays: Part 1
Get Free Access to the Full Recording
The ART Webinar Series are free online sessions open to everyone, led by expert ART Course Leaders and guest facilitators
Authentic Relating for the Holidays: Part 1
Thursday December 16 at 5pm – 6pm PST / 9am – 10am CIT
As many of us head home for the holidays or share space with family and loved ones, we want to offer our very best tools and skills to support people in having the most nourishing, connected, and loving family holiday experience possible.
Whether the family dynamic holds different political beliefs, value systems, or general perspectives of the world and of life, ART's authentic relating tools allow for a space in which not only connection can thrive and deepen, but where real listening and learning from each other's perspectives can enhance our own views and understanding. 
We believe there is always a beautiful opportunity to transform family time into intimacy, warmth, and a space of fully welcoming each other exactly as we are. How can we celebrate each other, with all our gifts and foibles, all our light and shadow, without needing to change a single thing about each other? How can we see each other as fountains of wisdom and keepers of untold treasures? For us, this engaging, easy-to-learn, very human practice of authentic relating holds the key. 
Join us for a 60 minute exploration of how authentic relating can transform family time. You'll walk away with:
The ability to see the essence in people, beneath the surface and the content of their expression
Access to your own genuine and heartfelt curiosity, unlocking the wisdom that lies in everyone, no matter how we might initially perceive them
The ability to create a shared space for everyone present to participate in enlivening and intimate group conversation and connection
Tools and skills to not only support you in navigating conflict, but in transforming conflict into greater understanding, empathy, and intimacy
The ability to really listen and have other people feel deeply listened to, received, and acknowledged for who they authentically are
Let's make family time a time for joy, play, healing, and nourishment, and enter the new year with a full and soft heart!
This webinar originally took place December 16th, 2021. Sign up to view the full recording for free!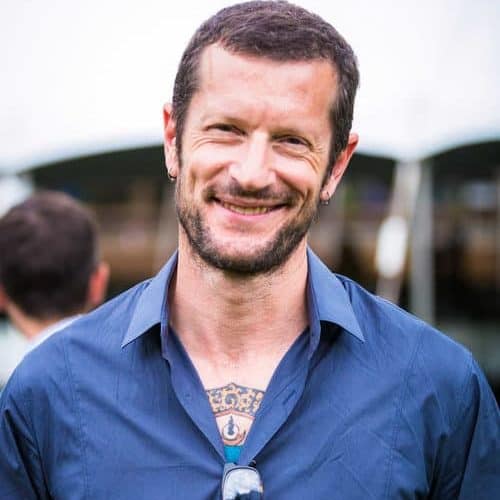 Ryel is the lead designer of ART's curriculum, develops the company's long-range growth strategy, and is a Senior Course Leader. Prior to co-founding ART International, Ryel oversaw all training operations at the Integral Center in Boulder, a world-renowned leader in transformational workshops. He has been a course leader, course supervisor, facilitator and coach since discovering authentic relating several years ago. Ryel is also the co-founder and visionary behind Virtuance, one of the largest providers of real estate photography in the world, and the co-founder and visionary behind Pink Mammoth, one of the Bay Area's largest and most successful creative arts collectives. Ryel has four very authentic kids and lives in Boulder.