ONLINE LEVEL 1 FOR COUPLES
Do you believe that intimate relationships can be a vehicle for profound healing, growth, and wholeness?
Do you want to unlock vast new territories of intimacy, depth, connection, and vulnerability in your relationship? 
Are you committed to doing the work of integrating all parts of yourself so that you can show up in your relationship powerfully and consciously? 
Do you want to have the most effective tools and skills to navigate conflict in a way that leads to deeper connection and more empathy?
The ART of Intimacy - Level 1 for Couples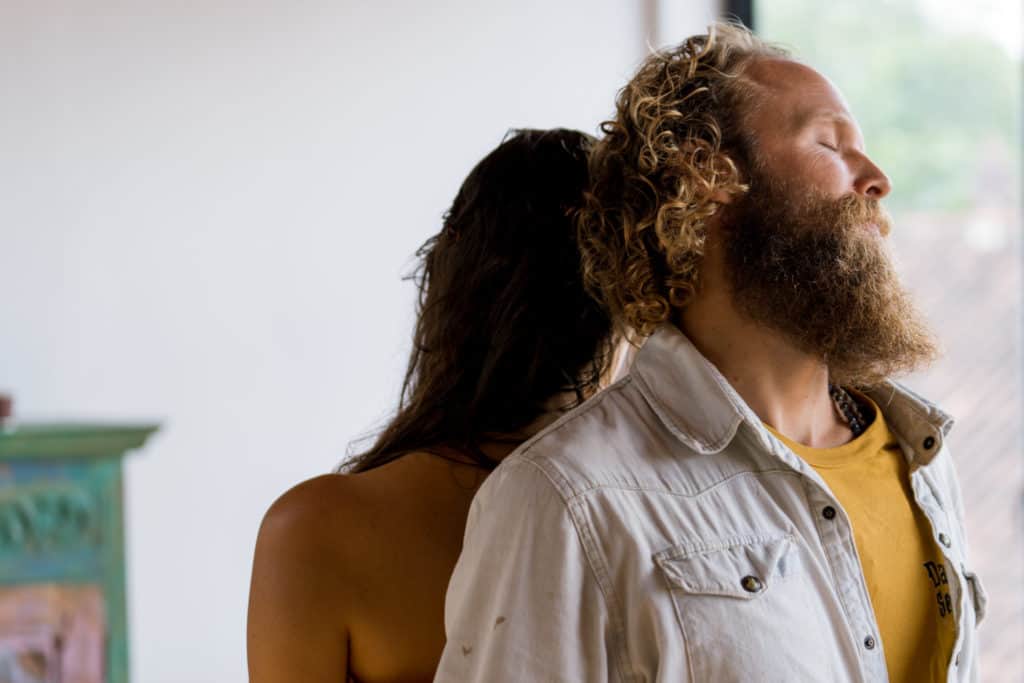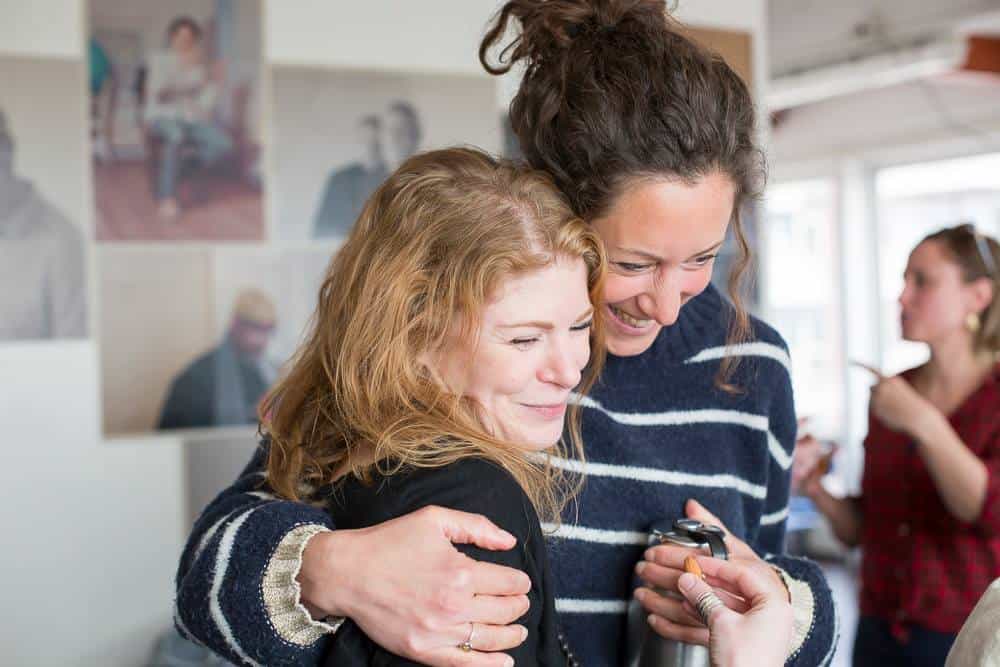 The ART of Intimacy - Course Description
The groundbreaking practice of authentic relating has been spreading around the world, touching the lives of people from all walks of life and transforming relationships wherever people share time and space. 
The ART of Intimacy Level 1 course for couples takes the very best and most relevant teachings, exercises, tools and skills from the practice of authentic relating and sequences them to produce a relational experience that will profoundly transform and deepen your intimate relationship, and provide vastly expanded access to the nourishment that only a conscious relationship can open. 
Wherever you are in the relationship journey – whether you've just met and are committed to conscious relating or you've been in partnership for decades – the Level 1 course for couples will guide you through proven skills and tools that are incredibly easy to learn, apply, and embody. There are many treasures to discover in the shared space no matter how long you've been together, and authentic relating provides the most effective map to explore this beautiful terrain.
Our experienced Course Leaders expertly guide you through a curriculum that strongly emphasizes embodied and experiential learning. This is not a lecture or seminar – it is a deep dive full-immersion couples training that will leave you and your partner enlivened, heart and mind-opened, and deeply connected to yourself and each other.
As a graduate of the ART of Intimacy Level 1 course, you will leave with:
A greater awareness of and attunement to the relational space, and tools and skills to make it strong, trustable, and inclusive
The ability to create a safe space for both you and your partner to be vulnerable, revealed, and deeply seen and heard
A complete set of conversational frameworks and resources to guide interactions to deeper layers and more honest, real experiences of intimate connection – not only with your partner, but with everyone
An embodied awareness of balance in relationship, and how to be in both the dignity of speaking your truth and using your voice, and in the humility of being fully with your partner and listening for their core values, needs, wants, and preferences
A powerful set of tools to navigate all experiences of conflict or tension that reframe conflict as an opportunity for healing, wholeness, and empathy
Access to genuine, child-like curiosity for yourself, your partner, and the relationship itself, learning how to find the treasures that delight and nourish throughout the journey of conscious partnership
A deeply bonding experience of working with other couples, all brought together by the desire to become ever more conscious and awake in relationship and connection
Nick
"The Level 1 course has changed my entire view of my identity in a matter of two days. All the masks I used to wear have been stripped away and I have found myself for what feels like the first time. My heart feels so open to accept everyone in my life without judgment. I have found brothers and sisters who see me for who I am. I never thought I could feel so connected, so free, so alive! My life has completely changed."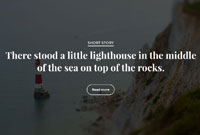 Nora
"I loved the facilitator's delivery of the material - complete, competent, insightful, grounded, genuine, calm, approachable, and heartfelt. Overall, the course brought me countless insights, connections, and ear-to-ear smiles that I will treasure forever."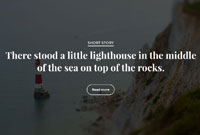 Apryl
Since the workshop ended I've noticed a greater sense of peace within myself: less anxiety, a stronger connection to the present moment, a willingness to surrender, and an ability to connect more deeply with the people in my daily life. I frequently draw strength and wisdom from the course to help heal myself and show up more fully in my relationships. It truly felt like a coming home.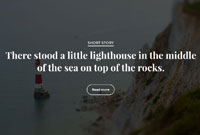 The ART of Intimacy - Online Level 1 Course for Couples
Using Zoom as our online workshop platform, expert Course Leaders guide you through a thoroughly tested and proven sequence of exercises designed to teach you the most powerful tools to create and deepen connection in your intimate relationship or partnership, with facilitated group conversation after each exercise to ensure maximum learning. We've constructed the exercises to ensure that the foundational skills of Authentic Relating are most efficiently and effectively absorbed by participants, no matter their level of prior experience or training. The Level 1 course for couples includes:
Six 3-hour sessions offered once per week for six weeks in a row
Access to ART's authentic relating and relationship Resource Library
Multiple time zones to accommodate all geographic locations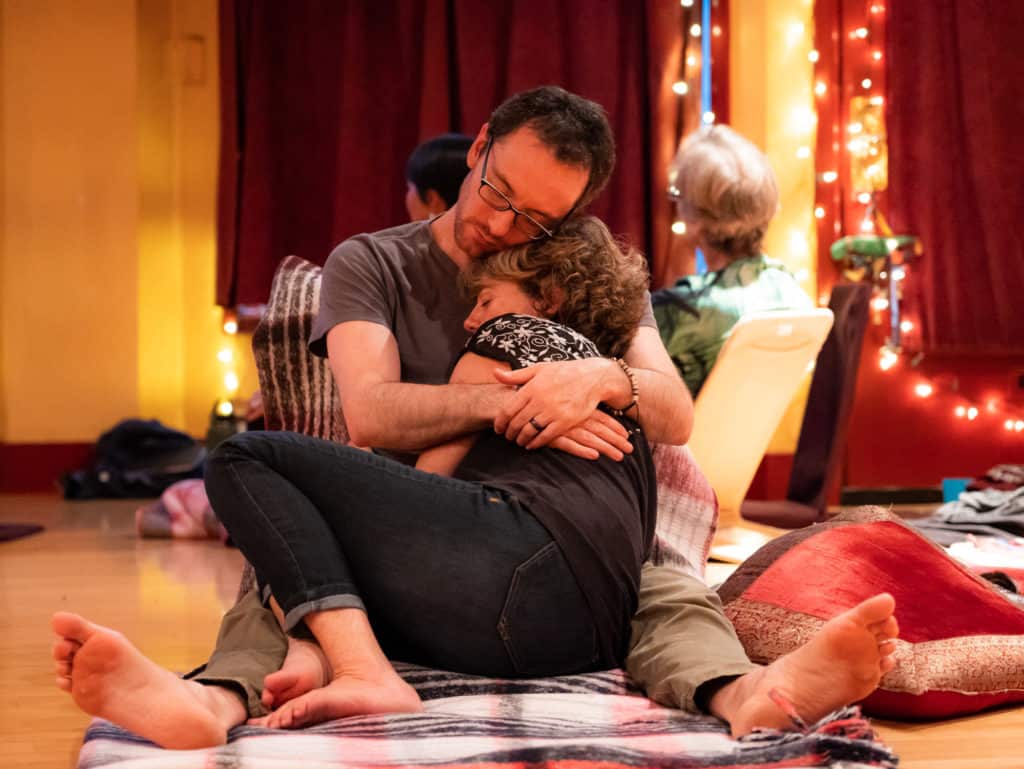 I highly recommend the ART couples course! As two psychotherapists and passionate self growth seekers, this course was one of the most beneficial things my partner and I have done for our relationship. The intimate setting of support, experiential, and teachings, encouraged us to implement new skills for communication, and practices to deepen our intimacy. Take this course, make a commitment to practice, and your relationship will flourish.
– Lyndsey Lyons
THE ART OF INTIMACY - ONLINE LEVEL 1 FOR COUPLES - DATES
Course registration closes up to 24 hours in advance of the course start.
Please sign up before this time to ensure that your order is processed and you are enrolled on the course.
START DATE: April 18, 2023 
Course Schedule: Tuesdays, 9am – 12pm US Pacific Time / 6pm – 9pm Central European Time 
Dates: April 18, 25, May 2, 9, 16, 23
Course Leaders: Sydney McGary & Daniel Brooks
The ART of Intimacy - Course Leaders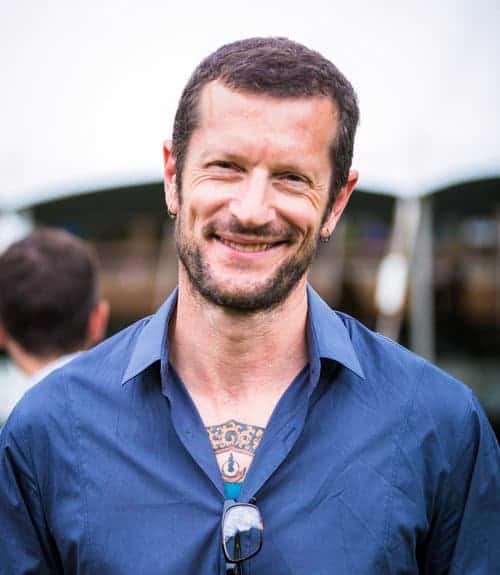 Ryel Kestano
ART Co-founder/senior COURSE LEADER
Ryel is the lead designer of ART's curriculum, develops the company's long-range growth strategy, and is a Senior Course Leader. Prior to co-founding ART International, Ryel oversaw all training operations at the Integral Center in Boulder, a world-renowned leader in transformational workshops. He has been a course leader, course supervisor, facilitator and coach since discovering authentic relating several years ago. Ryel is also the co-founder and visionary behind Virtuance, one of the largest providers of real estate photography in the world, and the co-founder and visionary behind Pink Mammoth, one of the Bay Area's largest and most successful creative arts collectives. Ryel has four very authentic kids and lives in Boulder.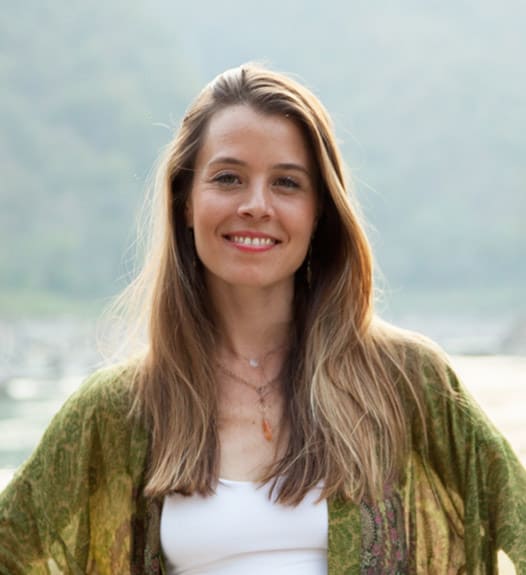 Dayna Seraye
senior COURSE LEADER
Dayna facilitates transformational experiences for groups and individuals through embodiment practices, therapeutic coaching, authentic relating and integrative healing arts. She has guided retreats, trainings and immersions for nearly two decades and has taught at renown festivals and conferences throughout the world. Her passion lies in supporting people to experience embodied connection – where healing occurs and wholeness is remembered, and is honored to serve ART as a course leader. Dayna is the Co-Founder and Director of Hanuman Academy, which offers soul-based yoga education. She is also the Creative Director for Hanuman Festival, and you can find her classes online through gaia.com and hanumanacademy.com.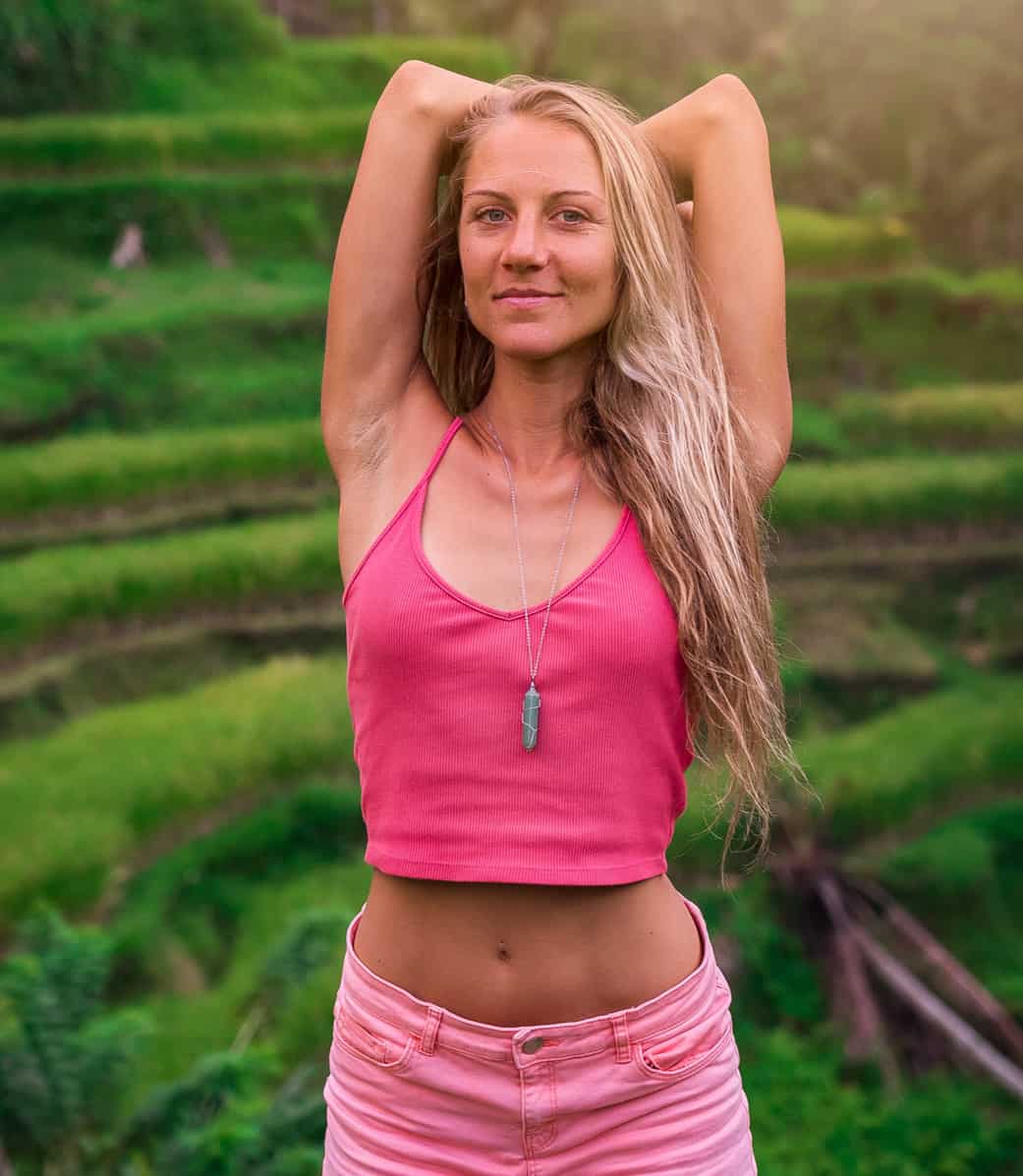 kate middleton
COURSE LEADER
Kate is a Champion Freediver, Yoga Teacher and Somatic Therapist dedicated to living as curiously and authentically as possible. Kate believes in the healing power of nature, community and creativity. She facilitates embodied adventures where intimacy with the elements and each other offer a new way to relate to life, one where the whole range of humanity is welcome, seen and celebrated. In 2008, Kate co-founded Gili Yoga and Freedive Gili, a yoga and Freediving center on Gili Trawangan, Indonesia. The islands of Bali and Gili have been home ever since where she continues to live a life of depth and play.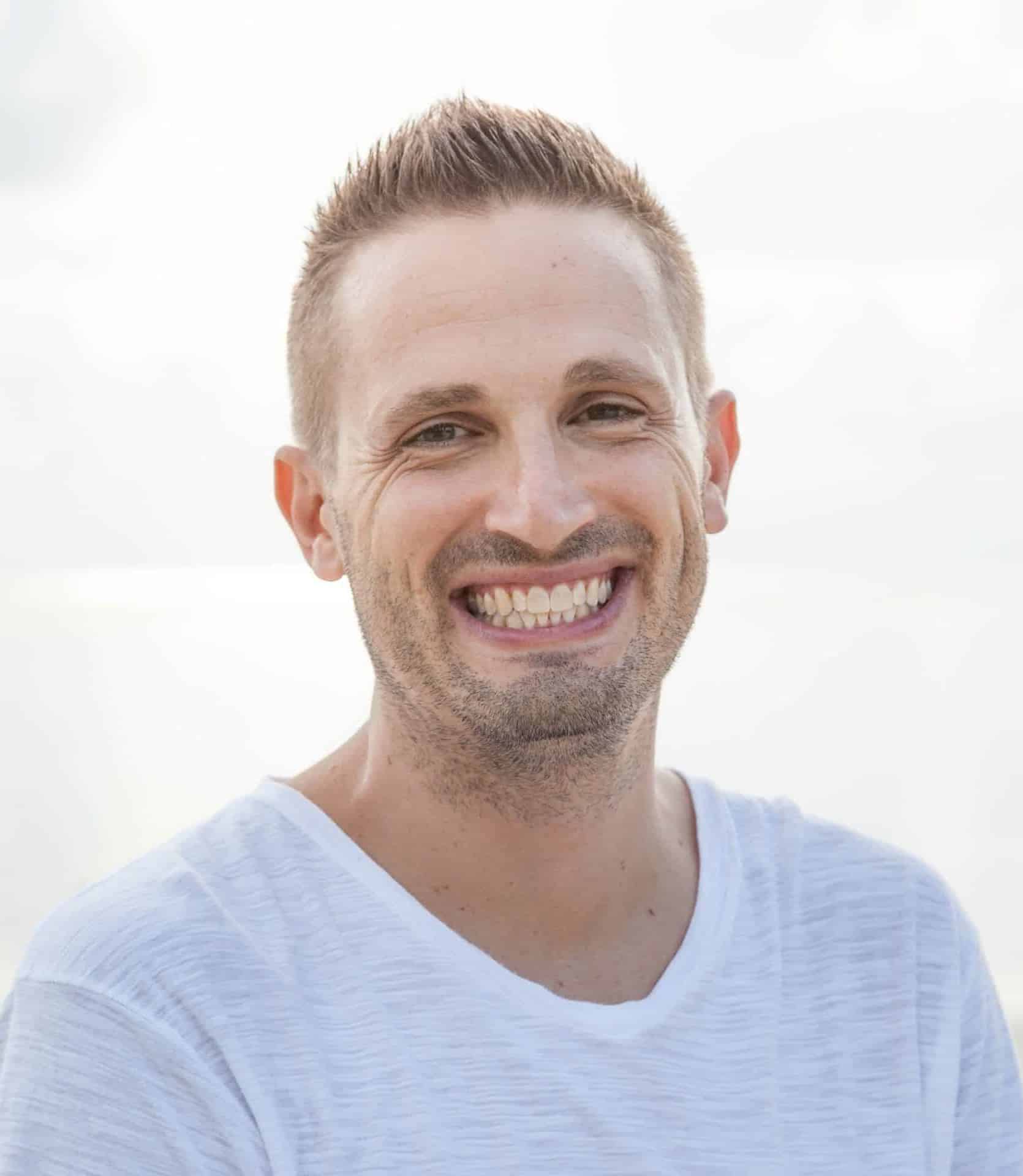 Keith McGuinnes
COURSE LEADER
Keith is known for his heartfelt and fiery leadership style. His passions are intimacy, human connection, and higher consciousness. These passions have guided Keith around the world, synthesizing his background in business and technology with eastern wisdom and mystical traditions. Having invested over a decade of practice into Zen Buddhism, Tantric Shaivism, Classical Yoga, and Sacred Sexuality, Keith is an authority on remaining grounded in wisdom, presence, and service without sacrificing the joys of daily life. Keith has impacted thousands of students from all over the world teaching yoga, meditation, and facilitating workshops of various modalities. He is grateful to serve as an ART course leader and is actively involved in ART's sister nonprofit RealnessProject.org, fostering, and empowering human connection for incarcerated people. He currently resides at a Zen Monastery in Crestone, Colorado.
REGISTER FOR THE ART OF INTIMACY NOW!
Please note that we ask all participants to join each session via audio and video, so please ensure that you have the necessary internet bandwidth to participate fully. We kindly ask that you sort out any technical issues in advance, as to limit disruption to the group experience. We also ask that you check your time zone in advance to make sure that you have the correct days and times for the course calls. As our courses have limited spots available, we will not be able to offer any refunds or course transfers due to technical/internet connectivity issues or incorrect time zone calculations.
Course registration closes up to 24 hours in advance of the course start. Please sign up before this time to ensure that your order is processed and you are enrolled on the course.
The ART of Intimacy – Online Level 1 for Couples
$745.00
IMPORTANT NOTE: All payments are processed in USD. Local currencies are listed for reference, based on exchange rates at the time the course was posted.
Additional information
| | |
| --- | --- |
| START DATE | April 18 – Tuesdays – PT/CET ($745 USD) |
Inspired by this work? Imagine offering it to people living in the shadows of society: in prison. Help break the cycle of incarceration and decrease violence both inside and outside of prison by making a tax-deductible donation to the Realness Project, whose mission is to transform the culture of incarceration through human connection.