As winter finally gives way to spring (it's been a long cold one here in Colorado), we're feeling excited and on purpose as we wrap up an incredible first quarter of the year. We delivered as many courses to as many people in the first three months of 2019 as we did in all of last year!
By mid-summer, we'll be delivering our 50th course to our 1000th participant right around the second anniversary of our company launch, two milestones that are a testament to how far and wide the practice of authentic relating is resonating with people around the world.
Since the New Year we've been all over the map, from Bali to the Bay Area, Los Angeles to London, offering all three levels of ART courses. Coming up, we'll be offering courses in Denmark, Austria, Poland, British Columbia, and new cities in Australia and the US, all for the first time, as well as revisiting cities throughout Canada, Europe, and the USA.
We recently wrapped up a phenomenal Level 3 Leadership Course in the Dutch countryside, and are excited to add another Level 3 this Fall in Costa Rica, due to popular demand. We're also thrilled to be appearing on some big stages later in 2019, including Summit Tulum, Summit LA, the Omega Institute, and the Hive Global Leaders Summit.
And to top it off, we're very excited to have just launched our 501(c)3 nonprofit sister organization, Authentic Relating International (ARI), to continue bringing our work to prisons and educational institutions.
Read below for all the details, plus our upcoming course schedule. Wishing you all Happy Authentic Relating!
With love,
ART International
2019 ART Course Dates
Our calendar is rapidly filling up with ART courses throughout the US, Europe, Bali and Australia in the coming months. See the full schedule below.
ART Level 1 Course Schedule
Our Level 1 course has gone through countless upgrades and improvements to become the most impactful, powerful, and immediately applicable Authentic Relating training anywhere. Over 800 people have passed through our Level 1 course, with many going on to take our Level 2 and 3 courses.
North America
May 25-26 – Victoria, BC, Canada
June 1-2 – Vancouver, BC, Canada
June 9-14 – SPECIAL 5-DAY ART LEVEL 1 OFFERING: Omega Institute in Rhinebeck, New York (For this course only, register here: https://www.eomega.org/workshops/the-art-of-being-human-level-1 – early registration is strongly encouraged to reserve accommodations)
June 22-23 – Seattle, WA, USA
June 29-30 – Boulder, CO, USA
July 13-14 – Portland, OR, USA
July 27-28 – Los Angeles, CA, USA
September 21-22 – St. Louis, MO, USA
October 4-5 – Toronto, Ontario, Canada
Europe
April 27-28 – Stockholm, Sweden *Waiting list only*
May 11-12 – Copenhagen, Denmark
May 25-26 – Berlin, Germany
July 6-7 – Vienna, Austria
July 13-14 – Warsaw, Poland
Asia/Australia
May 18-19 – Perth, WA, Australia
May 24-26 – Melbourne, Victoria, Australia
June 1-2 – Ubud, Bali, Indonesia
Read more about our Level 1 course, and register for a course, by clicking here.
ART Level 2 Advanced Course
Deepen your practice and learn even more powerful and transformational skills by taking our Level 2 Advanced Course in Authentic Relating at the Omega Institute in Rhinebeck, New York, from September 29-October 4. While our ART Level 2 course is typically just two days, this unique offering is a five-day, retreat-style experience at one of the most renowned educational organizations in the world, helping people grow, learn and find a greater sense of purpose with a focus on personal growth and social change.
The ART Level 2 training is smaller to provide more individualized attention for each participant, and is led by our most advanced course leaders. We will guide you to explore your own shadows and those of others in a tightly-held conscious, relational space. You will be witnessed and welcomed in your journey, and have access to vast new realms of authentic connection in the intimate and vulnerable territory we explore together.
Learn more about this course and reserve your spot, by clicking here.
ART Level 3 Leadership Course
>>> Available to all ART Level 1 Graduates!
We offer our Level 3 Leadership Course as a residential retreat three times each year across the globe. The ART of Leadership is designed for graduates of our Level 1 or 2 courses to deepen and broaden their Authentic Relating practice across all personal and professional domains, and to empower participants to become leaders of Authentic Relating and catalysts of cultural transformation.
This 7-day accelerated leadership program is the most efficient, powerful, and transformational Authentic Relating leadership training anywhere in the world. We've combined and sequenced the most cutting edge training tools and practices to provide participants with a training process that is rigorous, challenging, and empowering.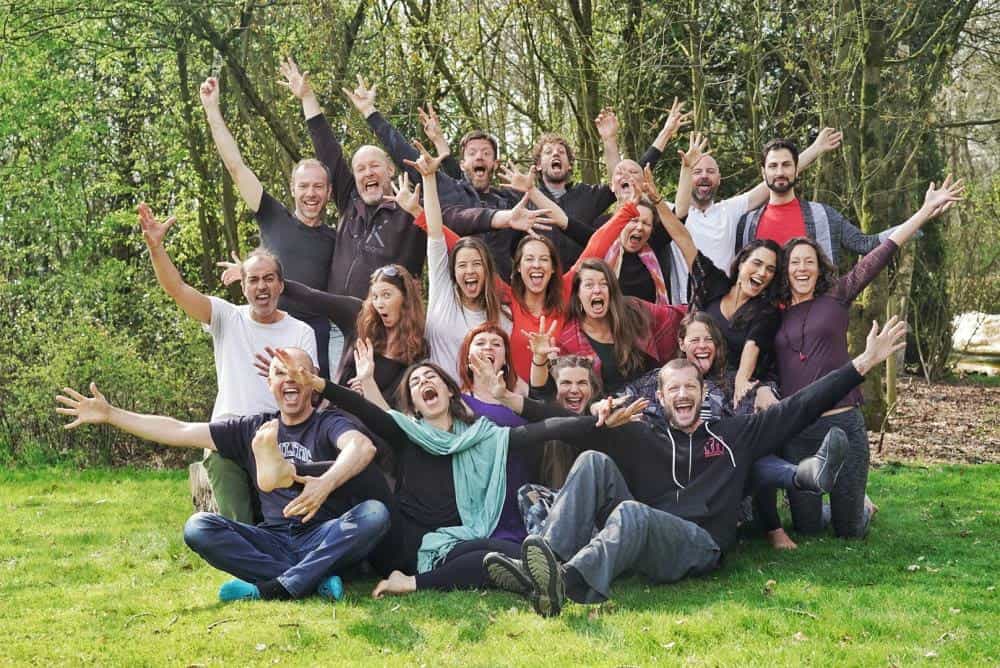 Our next Level 3 Leadership Course is at the SunWater Hot Springs Retreat Center in Colorado, July 30th to August 5th. Please note that this course is waiting-list only. We will also be scheduling our annual Level 3 course in Bali and a new Level 3 course in Costa Rica in the next few weeks. Stay tuned for additional details.
Please visit the Level 3 page on our website to complete an application and begin the process. As of now, all graduates of our ART Level 1 course are eligible to apply.
New Partnership: Omega – Rhinebeck, New York
We are absolutely thrilled about our new partnership with Omega, a nonprofit, mission-driven, and donor-supported educational organization that has seen more than one million people come through its doors. Annually, more than 23,000 people attend Omega's 350+ programs in-person, and close to 2 million people participate in offerings online.
For the first time ever, we will be hosting our Level 1 and 2 courses in a retreat-style format at Omega in Rhinebeck, New York. We don't know if and when we will be offering this again, so we strongly encourage you to consider it now! Omega recommends registering early to secure your desired accommodations.
ART Level 1: June 9 – June 14, 2019 – Rhinebeck, New York
Register here: https://www.eomega.org/workshops/the-art-of-being-human-level-1
ART Level 2: September 29 – October 4, 2018 – Rhinebeck, New York
Register here: https://www.eomega.org/workshops/the-art-of-being-human-level-2
Omega is a global community that awakens the best in the human spirit and cultivates the extraordinary potential that exists in us all, and we are so deeply grateful to be teaming up with a shared mission to transform the world.
Other ART Offerings
Graduate Calls
We also offer monthly ART Family Calls for Graduates for graduates of our ART Level 1, 2 and 3 courses. After the deep connections of our courses, we're committed to sustaining that depth and connection well after the courses are over, and we are here to support you however we can as you bring authentic relating into your lives and relationships.
We share some of our recent authentic relating insights as well as offer a space for group shares, questions, and requests for coaching or guidance. This is part of our intention to foster community gathered around this practice and to provide ongoing opportunities for engagement and dialog to support graduates' authentic relationships.
ART Graduates Facebook Group
If you are a graduate of one of our courses but haven't joined the ART Graduates Facebook group yet, request to join here: https://www.facebook.com/groups/artgraduates
It's a great place to stay connected to your fellow graduates, share stories and hear about upcoming ART courses, calls and events. We'd love to have you as a part of the conversation!
Let Us Come to You
If you're interested in working with us as a local partner to bring our programs to your community or workplace, please send us an email at info@authenticrelatingtraining.com.