Transform yourself, your relationships, and
the world
ART International offers life-changing courses that empower you to be more alive, awake and aware in all your relationships - with self, others, and the world.
The profoundly transformational practice of Authentic Relating is one of the most important and relevant innovations in the realm of human connection ever developed. 
With over 10,000 people served, our courses and programs in more than 50 locations around the world and online, ART is a global leader in Authentic Relating training for people, businesses, and organizations.
Our groundbreaking work has impacted people around the world by teaching powerful practical skills and tools to create meaningful relationships in personal and professional settings at individual and organizational levels.
Participants have to say...
The course is really a safe space for exploring relations in any form. It was fascinating to experience myself get curious about things happening inside me, while talking to a new human.
The experience was at the right level for beginners who want to learn more about themselves but might easily be overwhelmed by the experience. Highly recommended!
ART creates a fertile environment for human growth. The synergy created by the group dynamic is energizing, engaging and profoundly opening. If you want to raise the bar of excellence in your communications, ART is the golden ticket!
This is a course for anyone who desire to be free as true self and to have a fulfilling authentic relationship in the most organic & effortless way.
ART Authentic Relating courses are offered year-round in locations worldwide and online

Course Cities
Amsterdam | Austin | Baltimore | Berlin | Boulder | Bristol | Copenhagen | Crestone | Denver | Encinitas | Koh Pha ngan | La Fortuna | London | Los Angeles | Losone | Lyon | Miami | Paris | Portland | Seattle | Stockholm | Tegna | Utrecht | Vancouver | Victoria | Ubud | Uvita
Start your Authentic Relating journey with ART
Bring your authentic leadership into the world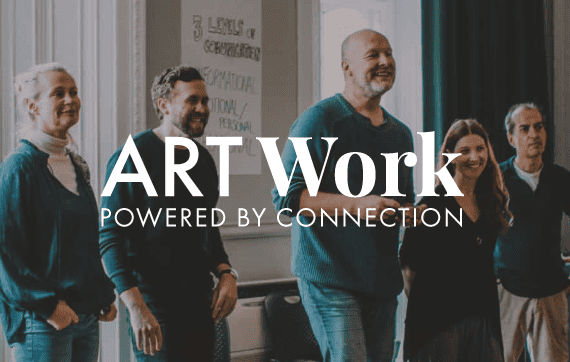 Authentic Relating Training in the Workplace
Whether you're an individual, team, or company – if you're ready to level-up and improve your work life – ART Work has a solution.
Do you want more fulling relationships with yourself and others?
To be able to turn conflict into connection, have confidence in expressing what's on your heart, and create relationships with deeper trust, intimacy and understanding?
Join our mailing list and receive our life changing relationship tools:
The Five Practices of Authentic Relating for free.