ART International offers life-changing courses that empower you to be more alive, awake and aware in all your relationships – with self, other, and the world.
Spring is well under way here in Boulder – sunny days, warm evenings, chirping birds and blooming flowers. Along with all the springtime life around here, it's been a busy season at ART – we just completed our full sequence of Level 1, Level 2, and Level 3 Leadership Training courses back-to-back in Bali, and are delivering upcoming courses in Brisbane, Maui, Ubud, Seattle, Portland, Boulder, Amsterdam, and Stockholm over the course of the summer.
It still feels like the crazy chaos of startup world here, but we are gradually building out our systems and infrastructure, business development processes, and worldwide network of partners and collaborators bit by bit (big shout-out to our recently hired Operations Manager Jamie for helping us get our act together!). We're also working on some super innovative new ways for people to engage with Authentic Relating without having to be at a course, which we'll be announcing in the months to come.
Our Jails and Prisons work is kicking into high gear under the expert guidance of our program director Laurie Lazar and program consultant Jahmaya Kessler, with new opportunities popping up all over Colorado to bring our work to both current and recently released inmates.
Check out highlights and news below. Much love from all of us at ART!
---
ART News
ALL 3 LEVELS BACK-TO-BACK IN BALI
ART Level 1

ART Level 2

ART Level 3 Leadership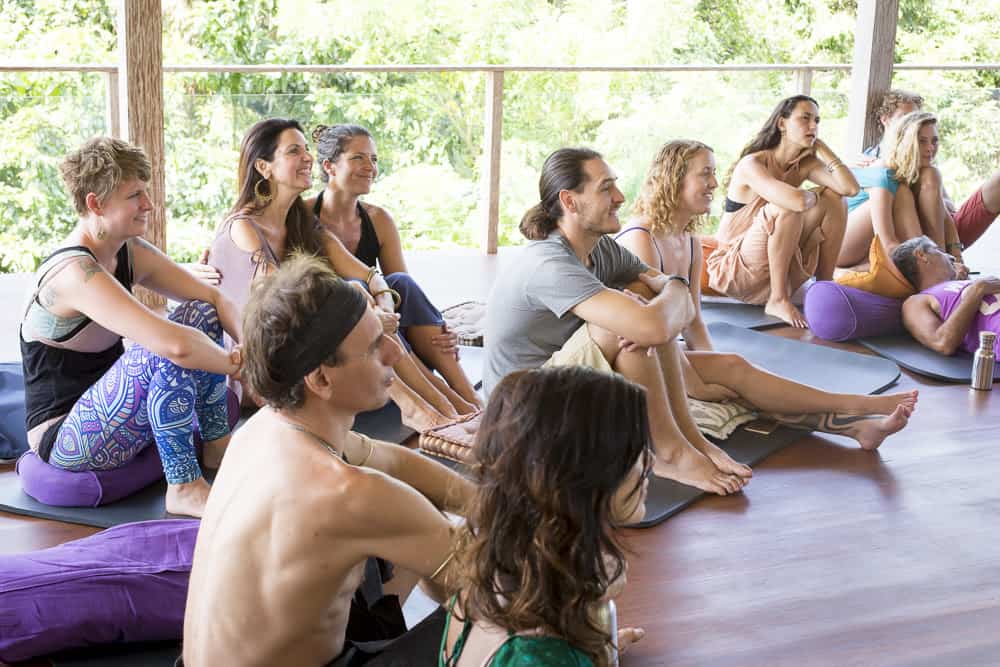 ART has found a real home with the extraordinary community in and around Ubud. It's been wonderful connecting with these beautiful souls, and it's exciting to see how our work has spread far and wide there.
Jason led our largest Level 1 ever – almost 40 people! – before Ryel joined up to co-lead our Level 2 the following weekend, and our first-ever five-day Level 3 Leadership Training course right after. We learned a ton along the way and are very excited to implement much of our new insights and breakthroughs into updated and ever-more powerful and effective programs for all our courses.
As one example of what we learned, we realized how important it is to create and drop into community before and after such a deep journey as our Leadership Training course, so next time we offer it we plan to make it a 7-day offsite retreat on one of the many beautiful islands surrounding Bali, with a day at the beginning and end just for community bonding.
Read more about our Level 1, 2, and 3 courses here.
ART IN JAILS & PRISONS
Our director Laurie Lazar has been hard at work opening doors in the jails and prisons world, and we're thrilled to be bringing our Authentic Relating for Inmates course to several facilities around Colorado in the next couple of months.
Our program consultant Jahmaya Kessler was recently given the stage at TEDx to give a fascinating talk on bringing compassion into correctional facilities. The video hasn't been released yet but we'll be sharing it with you in a future email. Huge congrats to Jahmaya for bringing this message to such a wide and potent audience!
NEW ART GRADUATES FACEBOOK GROUP
We recently launched our private graduate-only Facebook group for all participants who have graduated from one of our courses. If you didn't get an invitation for any reason, please contact us here and we'll get you added right away.
ART GOES TO ECSTATIC AWAKENING – HIDDEN PARADISE, SPAIN
Jason and Ryel are headed to the Hidden Paradise Retreat Center near Granada, Spain, to join the facilitation team for the incredible Ecstatic Awakening retreat created and led by our dear friend Ronja Sebastian. Ronja joined us for all of our recent Bali courses and we spent a good chunk of the time celebrating the awesome synergies between our respective work in the world.
Ecstatic Awakening combines ecstatic dance led by world-renowned DJs with yoga, breathwork, tantra, sound healing, authentic relating and more into a transformational journey that is unlike anything happening anywhere. We're thrilled to be a part of this experience and to explore further collaborations together.
For more on Ecstatic Awakening, head on over here.
ART AT BURNING MAN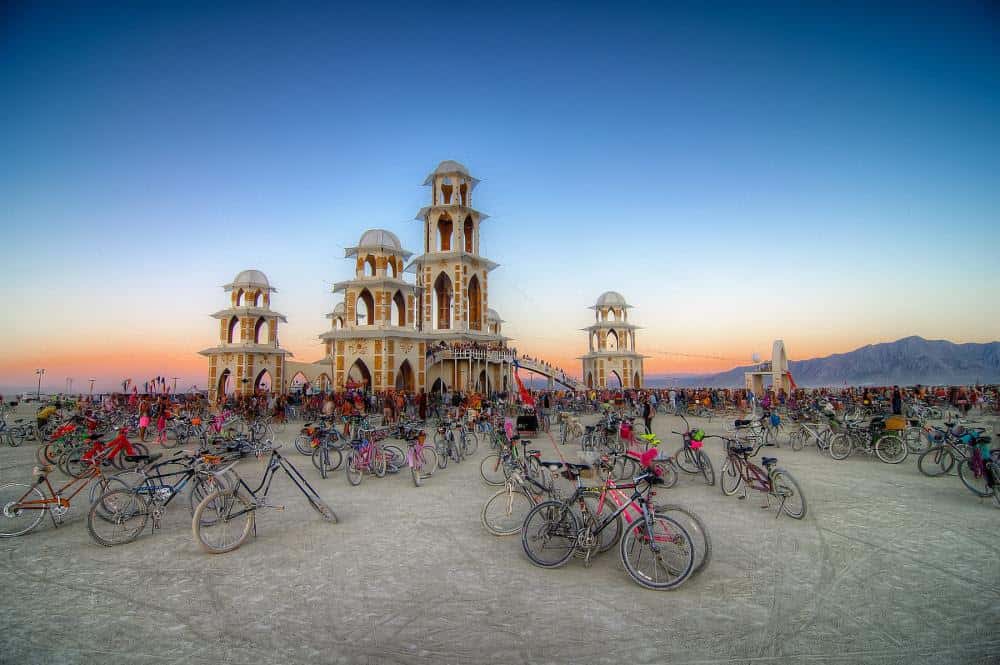 We'll be hosting a small ART camp at Burning Man this year, so please stop by if you're on the playa, or consider camping with us if you're still looking for a home. We'll share our location closer to the time.
---
ART Upcoming Courses
ART ON FOUR CONTINENTS!
We've got a super busy summer season ahead of us as ART traverses four continents to bring Authentic Relating to more and more people and their communities.
Next up is our return visit to Australia after our Sydney course in December, this time to Brisbane, the weekend of May 19th. We're excited to be working with Integral Center T3 graduates Jon Bruce and Jesse Reilly to produce this course, and excited to establish an ongoing presence in the Brisbane/Gold Coast/Byron Bay communities.
Soon after, ART heads to the Hawaiian Islands for the first time, working with a fantastic team (Chris Gongaware, Kerry Barley, Sasha Kasterin, and Lotus Sattva) to deliver our Level 1 on Maui the weekend of June 1st. We've long talked about getting out to Hawaii and connecting with the thriving community there, so this is a special opportunity to bring it all together and lay the groundwork for future service.
Then it's back to Bali for another Level 1 in Ubud the weekend of June 15th to continue serving our growing family of Authentic Relating practitioners on the island.
July has us in Spain to serve on the facilitation team at Ecstatic Awakening (mentioned above), as well as offering our first courses in Europe – first in Amsterdam the weekend of July 27th, followed by London the weekend of August 3rd.
We're currently in the process of scheduling courses in Boulder, Seattle, Portland, Melbourne, Byron Bay and Sydney for September and October, so stay tuned for dates in those cities.
Here's the full schedule:
May 19 to 20: Brisbane, Australia – Level 1
June 1 to 3: Maui, HI – Level 1
June 15 to 17: Ubud, Bali – Level 1
July 28 to 29: Amsterdam, Netherlands – Level 1
August 4 to 5: London, UK – Level 1
September/October (dates tbd): Boulder, Seattle, Portland, Melbourne, Byron Bay, Sydney – Level 1 and Level 2 (Seattle)
Go here for more info on our courses and to register for a course.
---
Authentic Relating Videos, Posts, and Links
JASON ON MARC BENETEAU'S PODCAST
Author, internet entrepreneur and community builder Marc Beneteau interviews Jason about his journey with authentic relating, vision for global impact, and how ART is transforming lives and communities. Check out the full interview below and learn more about Marc's great work here.
ON THE ART BLOG
The Three Levels of Connection – informational, personal and relational – is a tool that we teach in our courses and an incredibly powerful way to cultivate deeper levels of connection in relationships. With awareness and practice, we can guide conversations toward greater intimacy and trust, where both parties feel more seen and known, creating the space for magic to unfold!
If you missed it, here's the link to the Top 20 All-Time Most Influential Books based on an informal survey of our community's favorite and most transformational books.
---
Other Cool Links
More and more Americans are socially poor says David Brooks of The New York Times as he explores how technology is making us more lonely and isolated than ever before. Cassie Jaye on Tedx Talks reminds us of the importance of exploring and reevaluating our own gender biases. Frank Ostaseski's book The Five Invitations is a new ART favorite as he shares how his work with hospice patients has taught him how to truly live (Hint: ART is on to something!).
---
Quotes of the Month
"My failures have been errors of judgment, not of intent."
– Ulysses S. Grant
"When an inner situation is not made conscious it appears outside as fate."
– Carl Jung
"No problem can be solved from the same level of consciousness that created it.
– Albert Einstein
---
Recent Testimonials
"It felt like the sweet spot between experiencing self and experiencing other was widened by light years. In this space I have found answers about myself and how I am received that I hadn't expected at all. I loved the venue, the rhythm, the exercises, the people, and the facilitators. Everything was just perfect!"
"My experience with the facilitators was out of this world. The containers they held made opening up very safe and welcoming. I really enjoyed the practical application of the tools they taught and the real life examples that touched my heart. The laser-like deepening of their facilitation in the circles made it easy to access the places that were yearning to be seen."
"So utterly grateful for the safety, softness, and container the facilitators created for us to share openly. Touched by their clarity, humility, calmness, and vulnerability. I will be smiling, devoted, and so freaking happy to support this beautiful work everywhere I go. After all, we all have the same deep yearning to feel connected, to be seen, to be heard, and to be appreciated for who we truly are."