ART Webinar Series -
The ART of Authentic Dating
Get Free Access to the Full Recording
The ART Webinar Series are free online sessions open to everyone, led by expert ART Course Leaders and guest facilitators
The ART of Authentic Dating
The dating world can be a tricky minefield for singles to navigate, rife with suppressed truths, discriminating judgments, and fears of being rejected. Yet the relational tone that singles strike with each other at the point of first meeting and engaging can have long-lasting consequences for both people. 
ART's authentic relating teachings and practices have enormous applications for the singles and dating world. Those who have learned the skills and tools of AR have access to a vast and beautiful landscape of meaningful connection, by knowing how to reveal their authentic experience, practice curiosity as a doorway to profound intimacy, set context that can transform any moment into aliveness and joy, and generally have people feeling deeply seen and heard. 
Join us for this 1 hour webinar where we'll explore:
The basic building blocks of authentic relating to cultivate immediate trust and intimacy
The most relevant skills in the AR library for the singles and dating world
Conversational frameworks that create space for sparks to arise and be followed
Truth-speaking and authentic revealing as a way to be deeply seen, known, and welcomed
The dynamics of masculine and feminine energies, and how to apply them skillfully
Experiential practices so that attendees can feel the skills in the body
Space for Q&A
This is an opportunity to bring real authenticity and deep connection into your dating experience, creating spaces in which people leave feeling nourished, uplifted, and energized. 
This webinar originally took place November 17th, 2021.
Sign up to view the full recording for free!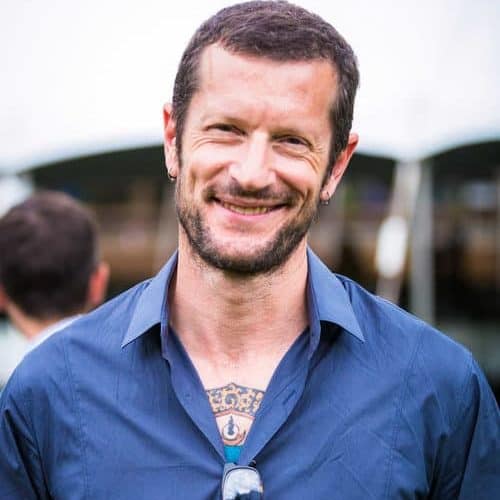 Ryel is the lead designer of ART's curriculum, develops the company's long-range growth strategy, and is a Senior Course Leader. Prior to co-founding ART International, Ryel oversaw all training operations at the Integral Center in Boulder, a world-renowned leader in transformational workshops. He has been a course leader, course supervisor, facilitator and coach since discovering authentic relating several years ago. Ryel is also the co-founder and visionary behind Virtuance, one of the largest providers of real estate photography in the world, and the co-founder and visionary behind Pink Mammoth, one of the Bay Area's largest and most successful creative arts collectives. Ryel has four very authentic kids and lives in Boulder.