ART Masterclass -
Taking Risks for the Sake of Connection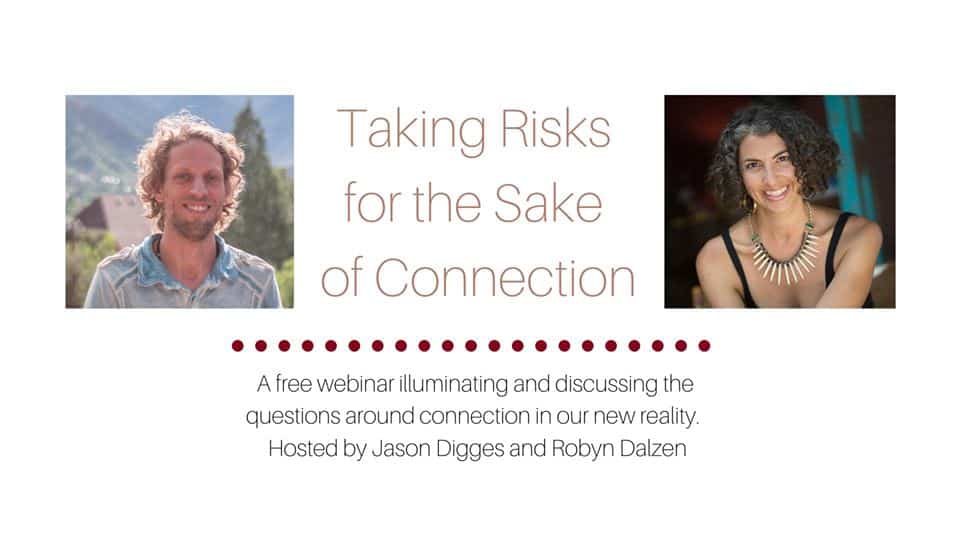 Jason Digges, Co-founder of ART International, and Robyn Dalzen, Co-founder of the School of Consent, discuss consent, connecting and communicating in a post-pandemic world.   
 We are living through strange times — when shaking hands, giving a hug or even singing in the same space is risky. And yet, we are highly social beings wired for connection. Physical and face to face connection, where we communicate with our words and our body has been essential to our development and FEELING BELONGING as long as we have been human.
How do we maintain and grow connection in a post-lockdown world? How do we negotiate our needs and desires, when our tolerance for risk is low or different from those with whom we wish to engage? How do we balance our need for connection with our need for safety?
Below is a short clip of their discussion – Subscribe to view the full webinar
There are a lot of questions rising in the current environment as we start to socialize in person, businesses open back up and we encounter each other more and more. In these contexts are many different levels of comfort with risk and different levels of sensitivity.
Some questions discussed and illuminated in the full video:
>> How do we allow our basic connection needs to be met?
>> How can we be with potential disagreements or the discomfort of others?
>> How do these consent and AR principles relate to Dating or Co-workers?
(Subscribe below to view the full webinar)
Get Free Access to the Full Recording