ART Masterclass -
Relationships by Design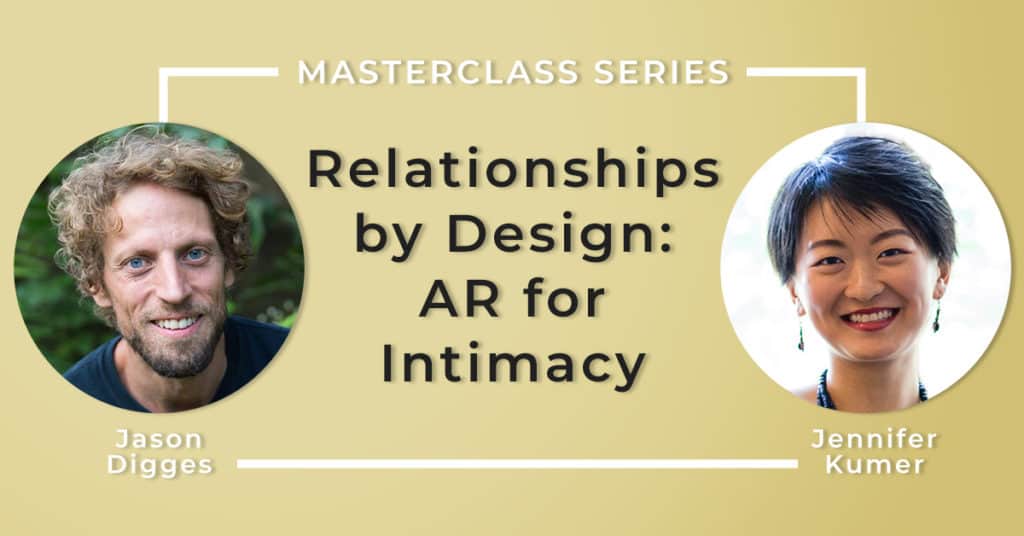 Join Jason Digges, Co-Founder of ART International, and Jennifer Kumer for a conversation about designing your relationships from the ground up.  
Intentional, Inspirational, Intimacy. 
It's the holy grail of romantic connection and also a formula we can follow for rich and deep connection with our significant other. In this special event, Jason and Jennifer will be offering one of the most advanced authentic relating tools: 
Designing our relationships from the ground up.
Desire – Not knowing what we really want creates a fuzzy connection.  Tuning in to our desires is a process of finding clarity and attracting from there. 
Design – Curating our relationships with intention to build and explore our desires. 
Play – So much of our lives is in logistics of work.  Getting into a state of play with our partners is an essential balance to healthy and happy relationships.
Curiosity – Why it's important for the container of growth to continue learning new things about each other, even if you've been together for years.

These 4 elements are ingredients for enriching the intimacy of our lovers and relationships.  As we reveal each one more in depth, you will learn new practices to play with.
Get Free Access to the Full Recording