ART Masterclass -
Feedback in the Workplace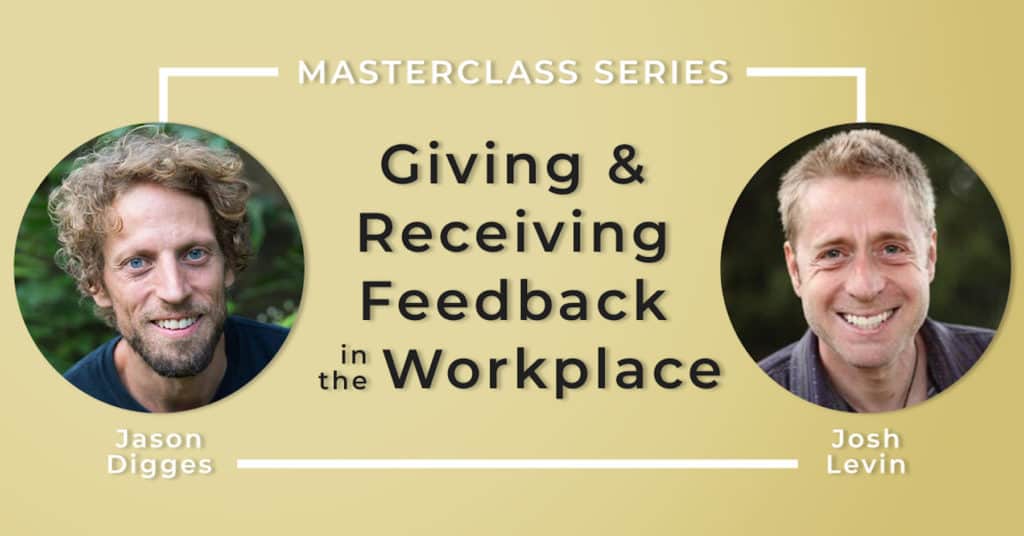 Jason Digges, Co-founder of ART International, and Josh Levin, Founder of C4 Institute, have a conversation about using AR to give and receive feedback in the workplace.  
Often we cringe when we think about receiving feedback from others, but what if it could be a doorway to more connection, more clarity, and especially more teamwork with you and your colleagues. Using the comprehensive set of Authentic Relating, we can leverage the energy of conflict and transform it into honest and creative expression as fuel for building thriving communities. A strong community is made up of people who possess such passion, which is why encouraging transforming conflict instead of de-escalating it.  Utilizing AR, we can transform conflict into:
Clarity and insight into our deepest core values.  
Connection: AR helps us transform and direct our energy towards what truly matters and away from attacking others and their values.  
Creativity:  Awareness allows collective energy to be move towards collaboration and mutual growth.
Innovation:  the passion of conflict itself is extremely valuable energy that can be channeled to fuel the mission of an organization.
Teamwork:  A strong community is made up of people who possess the passion of people willing to take a stand and envision a better future together. 
Join Jason and Josh for a conversation about cultivating connection through AR in the workplace. 
Get Free Access to the Full Recording