Are you ready to be the Leadership you wish to see in the world?
Are you willing to leverage your own transformation for the awakening of others through the shaping of culture?
Welcome to The ART of Being Human -
Online Level 2
Authentic Relating Training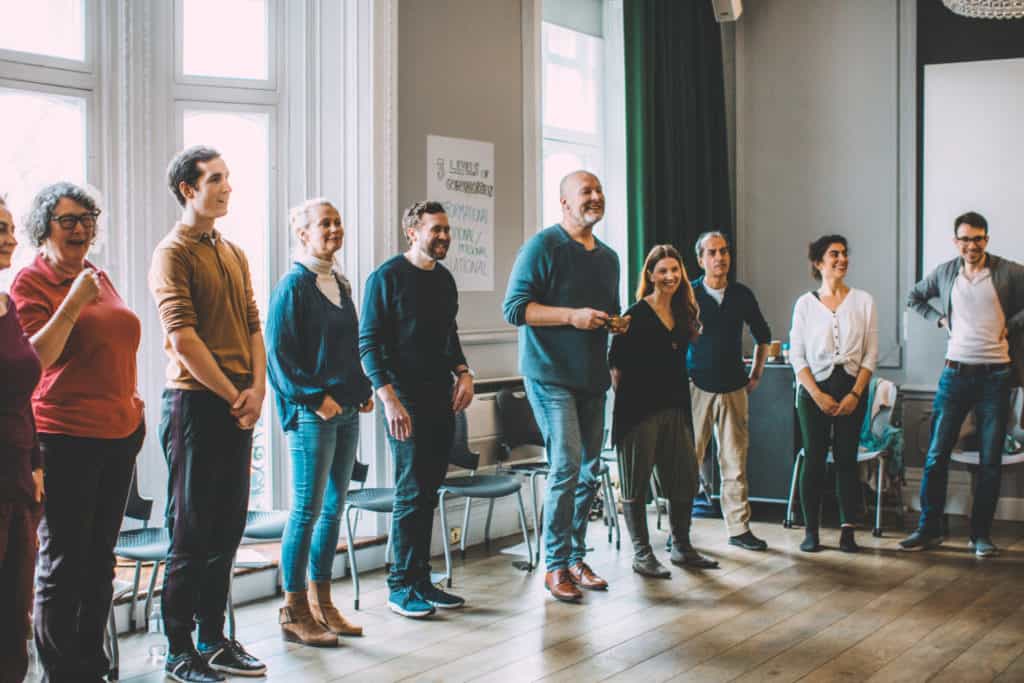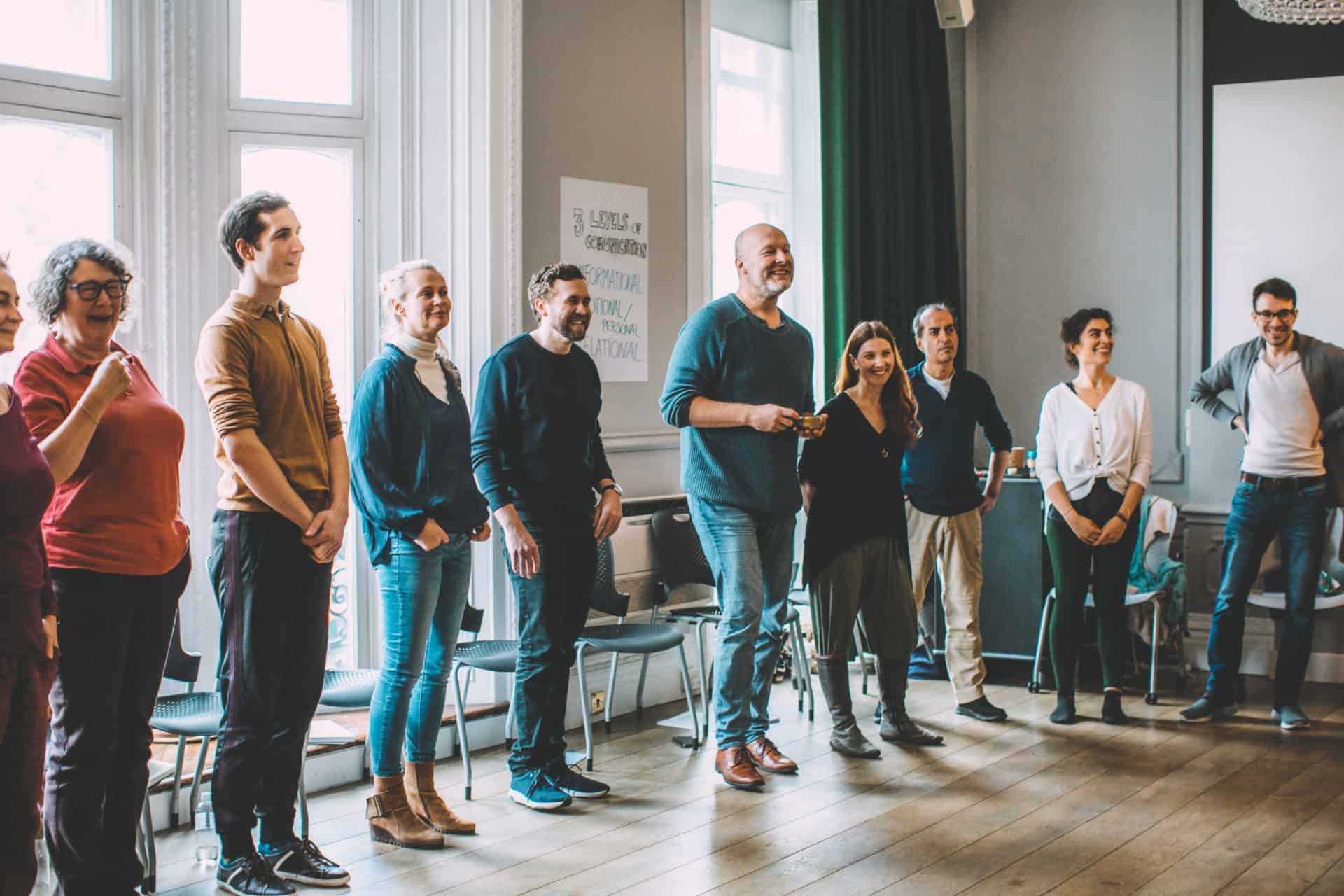 Activate and express your innate capacities for leadership by learning how to be an agent of transformation in others
To be a whole and integrated human being means knowing and welcoming yourself fully, including the parts of yourself that you turn away from, suppress, and disown.
The ART Level 2 Online Training will guide you to explore your own shadows and those of others in a tightly held conscious, relational space. You will be witnessed and welcomed in your journey, and have access to vast new realms of authentic connection in the intimate and vulnerable territory we explore together.
The Level 2 online course includes skills and practices in these areas:
Nervous system training – how to be with any charge and stay empowered and composed
Group attunement – how to tune into a group field and notice and name what's present
Integrity as a practice – how to establish, maintain, and restore a personal standard of integrity
Body language – how to read, perceive and interpret all forms of body language
Multiple perspectives – how to hold multiple perspectives and use them as a bridge to connection
Own your experience – going deeper into owning your experience than at the Level 1
Making the implicit explicit in culture and society
Dignity and humility as an embodied experience and reference point
Public speaking – how to be known and revealed in speaking to groups
Other high-level advanced authentic relating tools and skills offered throughout the course
*NOTE: You must have already graduated from ART Level 1 to be eligible for this course since we will be building upon many of the insights and teachings from that course.
If you have specific needs regarding accessibility, please reach out to us before submitting your order to confirm we can accommodate your needs.
Participants regularly say that the ART Level 2 Authentic Relating course was one of the most powerful and transformational relational experiences of their lives.
"My experience with the facilitators was out of this world. The containers they held made opening up very safe and welcoming. I really enjoyed the practical application of the tools they taught and the real life examples that touched my heart. The laser-like deepening of their facilitation made it easy to access the places that were yearning to be seen."
"It felt truly like a coming home. Since the workshop ended I've noticed a greater sense of peace within myself: less anxiety, a stronger connection to the present moment, a willingness to surrender, and an ability to connect more deeply with a people in my daily life. I frequently draw strength and wisdom from the course to help heal myself and show up more fully in my relationships. Thank you so much for sharing this work with us!"
The ART of Being Human - Level 2 Online
Using Zoom as our online workshop platform, highly trained and experienced Senior Course Leaders guide you through a thoroughly tested and proven sequence of advanced authentic relating exercises designed to teach you the most powerful tools to create and deepen connection, with facilitated group conversation after each exercise to ensure maximum learning.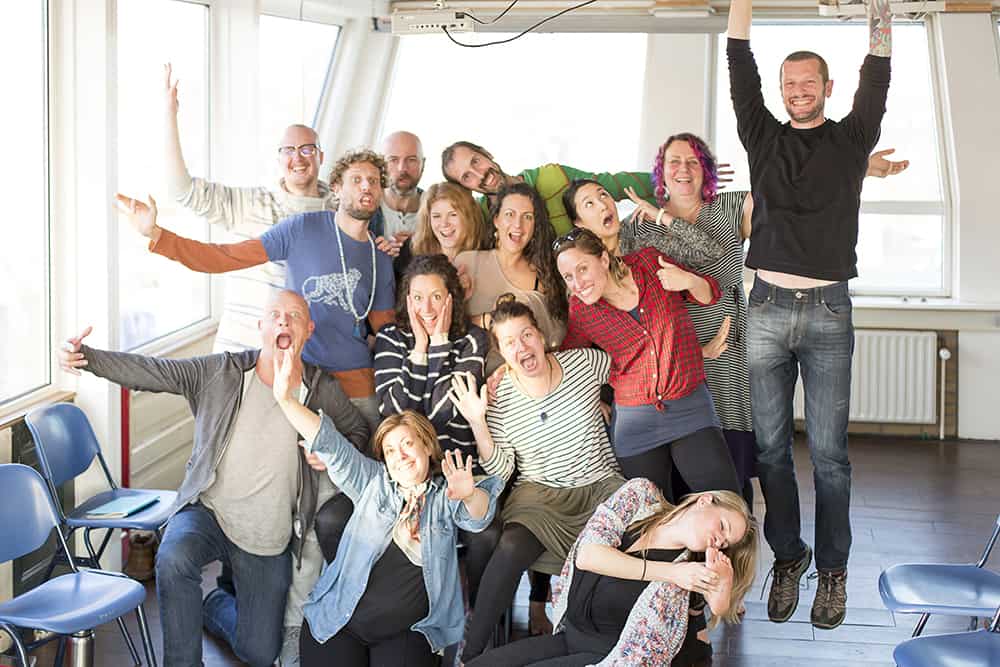 online program – Six Sessions
Option (6 weeks): 

Six 3-hour sessions offered once per week on a weekday evening, for six weeks in a row
Option include:
– Multiple time zones to accommodate all geographic locations
–  Invitation to ART graduate-only follow-up sessions
>>> Please note that all online courses are open to participants anywhere in the world.
Prior to registering, use this time zone converter to make sure you have the correct days and times in your time zone. 
 

START DATE: JANUARY 18, 2020 (6 weeks/6 sessions)
>>> Conducive to US, Canada & Europe time zones (check yours here)
Course Schedule: Thursdays, 9am-12pm US Pacific Standard Time / 6-9pm Central European Time
Session Dates: January 18, 25, February 1, 8, 15 & 22
Course Duration: 6 weeks/6 sessions
Led by Senior Course Leader Dayna Seraye
Assisting Course Leader: Margo Greenwood
Cost: $395 USD
---
Important Note: All Level 2 Online courses will be capped at 16 participants, and there will be limited online offerings. If you're interested in attending, we strongly encourage signing up right away to secure your seat in the course – we anticipate it filling up quickly
ART reserves up to two seats at all our Level 1 and Level 2 courses worldwide for BIPOC and for those with financial constraints. Please email us at info@authenticrelatingtraining.com for more information
Please note that we ask all participants to join each session via audio and video, so please ensure that you have the necessary internet bandwidth to participate fully. We kindly ask that you sort out any technical issues in advance, as to limit disruption to the group experience. We also ask that you check your time zone in advance to make sure that you have the correct days and times for the course calls. As our courses have limited spots available, we will not be able to offer any refunds or course transfers due to technical/internet connectivity issues or incorrect time zone calculations.
ART Online Level 2
$395.00
**You must be a graduate of an ART Level 1 course to register for any ART Level 2 course**
IMPORTANT NOTE: All payments are processed in USD. Local currencies are listed for reference, based on exchange rates at the time the course was posted.
Additional information
| | |
| --- | --- |
| Location & Date | Start Date: January 18 – Mondays PST/EST |
Sign up below to receive Online Level 2 Course updates and submit your request to have future courses in your time zone.
Five percent of all ART International profits are donated to Authentic Relating International (ARI), ART International's sister organization and 501(c)3 nonprofit, bringing authentic relating training to jails, prisons and schools. ​