Level 3: The ART of Leadership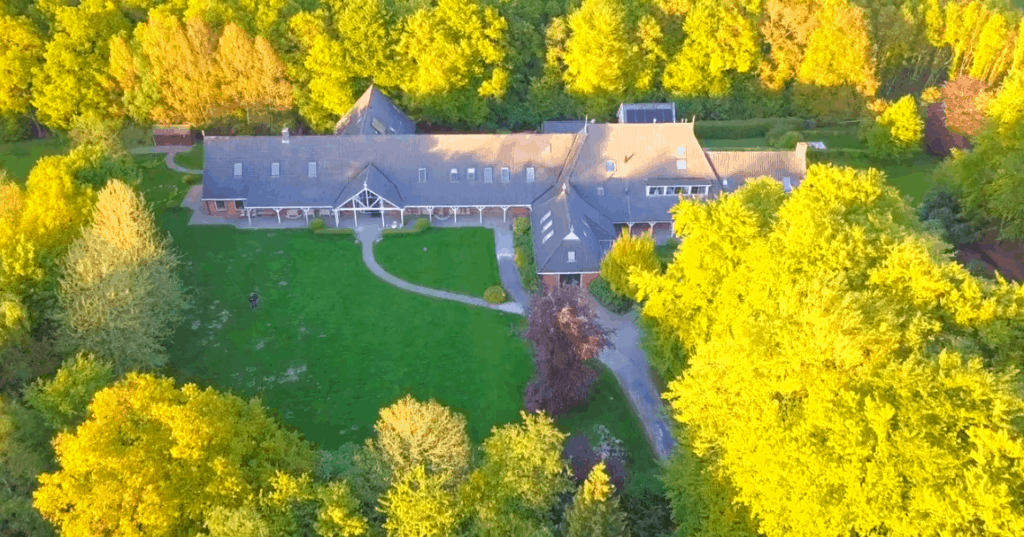 New Eden is a unique residential retreat center surrounded by 50 acres of calm and quiet land, 90 minutes from Amsterdam. For over 25 years, this land has hosted hundreds of events and brought inspiration to thousands of participants on the path of personal transformation.
More than a venue, New Eden is a healing environment perfectly suited for deep-dive immersive experiences, where they take great care to provide an inspirational, peaceful, comfortable and ecologically friendly environment. As this will be our second time hosting our Level 3 course at New Eden, we know that you'll be treated like family, enjoying serene accommodations, nourishing and healthy homemade meals, while being surrounded by pristine and breathtaking nature.
Watch their video to learn more about what New Eden has to offer, or check out their website for more information on this gorgeous transformational oasis. We are so looking forward to being back!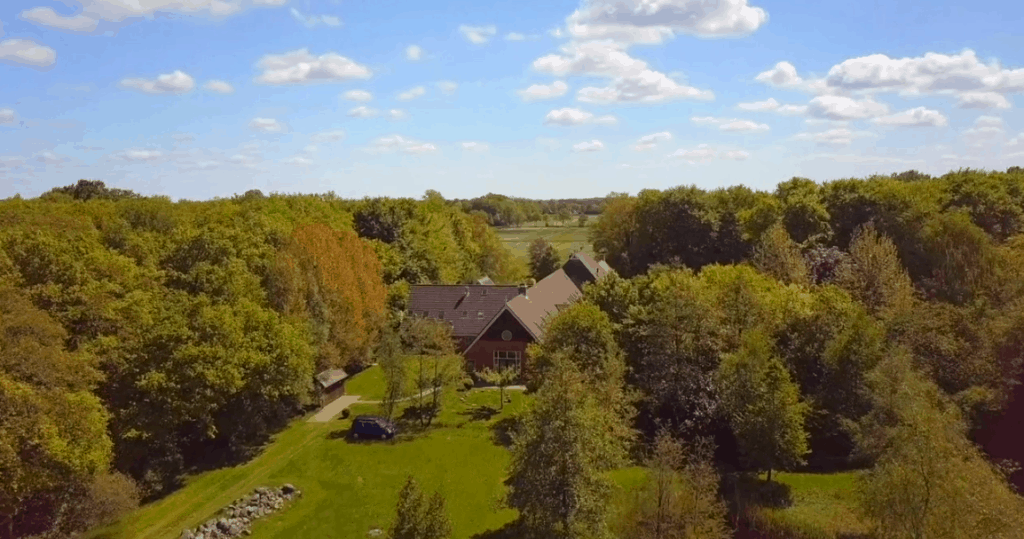 Whether you're lounging by the fire, meditating in the forest or the zen room, or resting in your room or a hammock outside, New Eden is designed to bring your heart and soul deep rejuvenation and well-being.
While the retreat center has much to offer in itself, the nature experience is the essence of the heart of New Eden. Take a walk in the forest, lay in the grass, sit by the pond, listen to the birds (storks, hawks, chickadees, woodpeckers and more), grab a bike and take to the beautiful forest trails (you'll find hidden lakes and cafes along the way!) – New Eden truly is Oasis.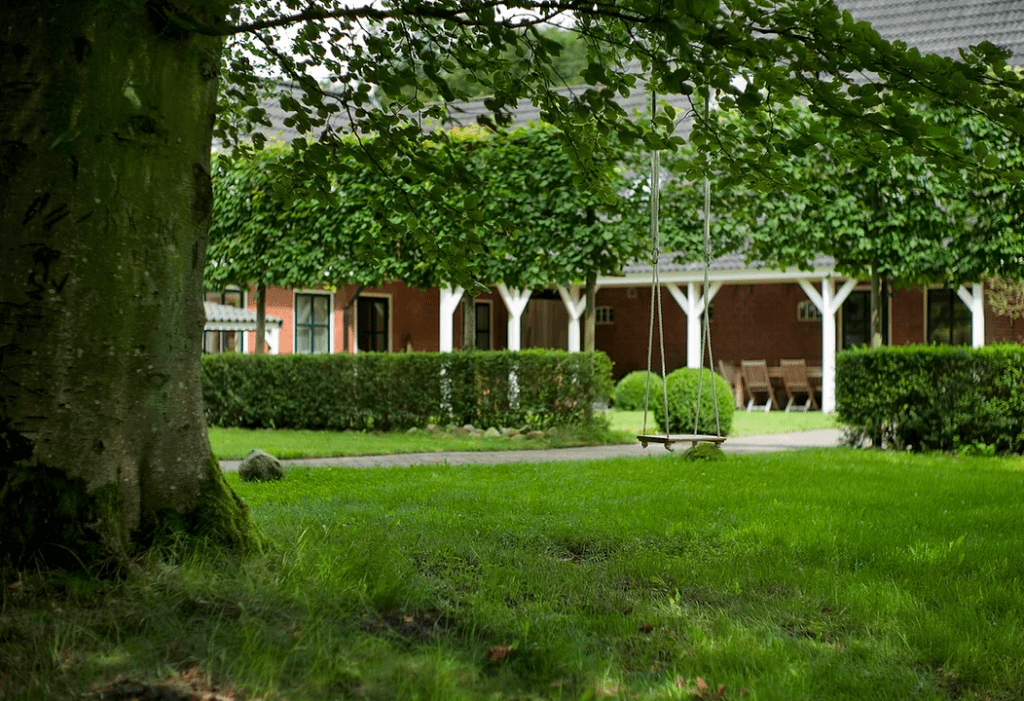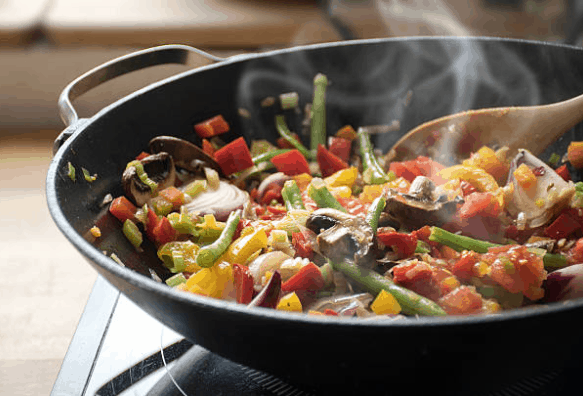 New Eden delights in introducing the joy of beautiful vegetarian food made with love, that is sure to fuel your body and soul. They use local organic ingredients (many from their own garden!), and believe that it's the best food in in the area.
Their guestrooms, common areas and event spaces are simple, serene and gorgeous, designed with participants' peace, comfort, relaxation and rejuvenation in mind. Sunny and spacious throughout, New Eden is the perfect place to let your authentic self truly come alive.
New Eden's central location offers a plethora of other activities during the downtime at the retreat. Visit a local stable to take a ride on a stunning black Friesian horse, take a short drive to several local spas and saunas in the area (New Eden is happy to make reservations for you!), or rent a bike for quick ride to local art galleries, shopping, restaurants and cafes.
INCLUDED IN THE COST
OF THE PROGRAM:
ART Level 3 Leadership Course led by ART Co-founder, CEO & Senior Course Leader Ryel Kestano, Senior Course Leader Daniel Brooks, and Course Leader Natasha Figueroa Husted (read more about the team here).
Beautiful, modern accommodations in a world-class retreat setting

Welcome day before the course (Sept 6) and 

Integration day after the course (Sept 13)

Seven days of transformation, experiential learning, conscious community, and deep, soulful relational work
Organic and locally-sourced vegetarian meals prepared 3x daily (with snacks, coffee & tea)
Access to the beautiful grounds and land surrounding the retreat center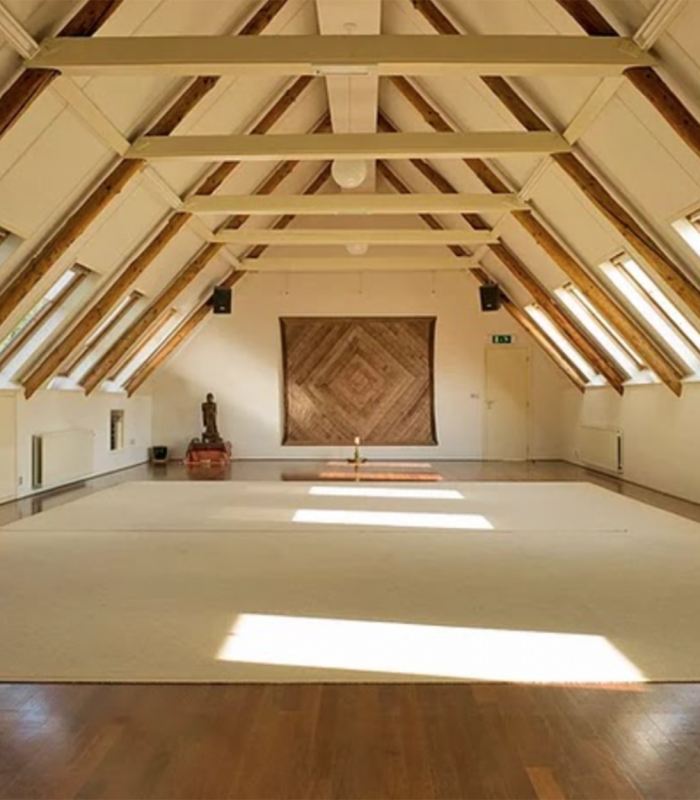 By Application Only
To create the most potent group field, we ask that all interested prospective participants go through the application process so that we can get a better sense of where you are in your leadership path and carefully determine if the Level 3 course is a good fit for you and for the group as a whole.  
Ongoing Participant Contact
Part of the context of the Level 3 course is to support graduates in sharing the authentic relating practice and its constituent tools and skills with a wider audience. As such, we are committed to providing extensive support to help establish the resources and infrastructure our graduates may need to create the vehicles by which the practice can spread.
The ART Leadership Community
As a graduate of The ART of Leadership program, you will be joining hundreds of fellow Level 3 graduates around the world – a beautiful, tight-knit, conscious and relational network of humans dedicated to living the work in their lives and gifts. You will also emerge out of your Level 3 program profoundly enriched with new and meaningful friendships and connections with your fellow participants. Level 3 cohorts of the past have stayed in touch for years (and counting) after their program ended. 
Shared room (2-4 ppl): €2,675

Private room: €2,975 *Limited availability*
Level 3 Grads: 

€250

 discount on above prices
*All prices listed are per person.
*Please note that there may be an additional daily meal charge for any special dietary needs beyond vegetarian, vegan and gluten-free.

Five percent of all ART profits are donated to Realness Project (RP), ART International's sister organization and 501(c)3 nonprofit, bringing authentic relating training to jails, prisons and schools.
Submit your application for 2022 Level 3 Leadership course
Please note that acceptance into the Leadership Course is by application only, and at this time, is open solely to ART graduates.
Schedule an Exploratory Call with an ART Facilitator
If you aren't quite sure that you're ready to apply or you just have some questions and want to learn a little more about the program, this is a great place to start!
Fill out this short form to express interest in the program and one of our course leaders will be in touch with you soon, Together, we can explore whether this program is a good fit for you. We look forward to connecting with you!