Level 3: The ART of Leadership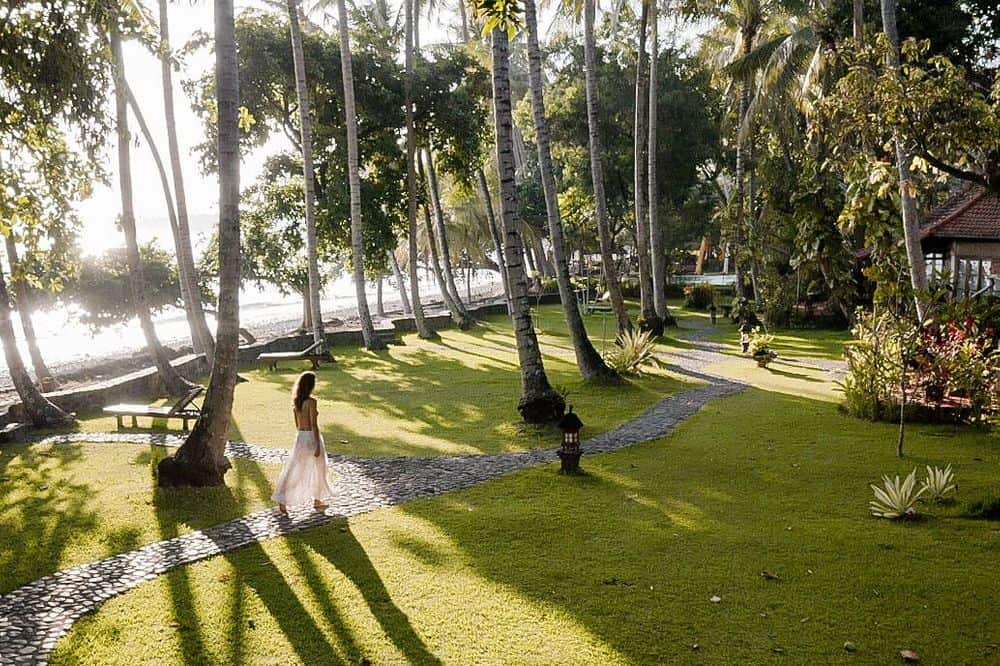 Gaia Oasis Pantai Beach Resort
Stretching for approximately one hectare along the Pacific Ocean, Gaia Oasis Pantai Beach Resort is located right on the seafront, providing quick access to swimming, snorkeling and sunbathing. With uniquely designed Balinese-style bungalows just steps from Pantai's black sand and pebble beach, visitors can enjoy long walks, listen to the sounds of the ocean, and watch the fishing boats and dolphins enjoying the morning sea. For our first-ever oceanfront Level 3 Leadership Course, we are absolutely thrilled to have found this gorgeous gem of a retreat center that we will have all to ourselves!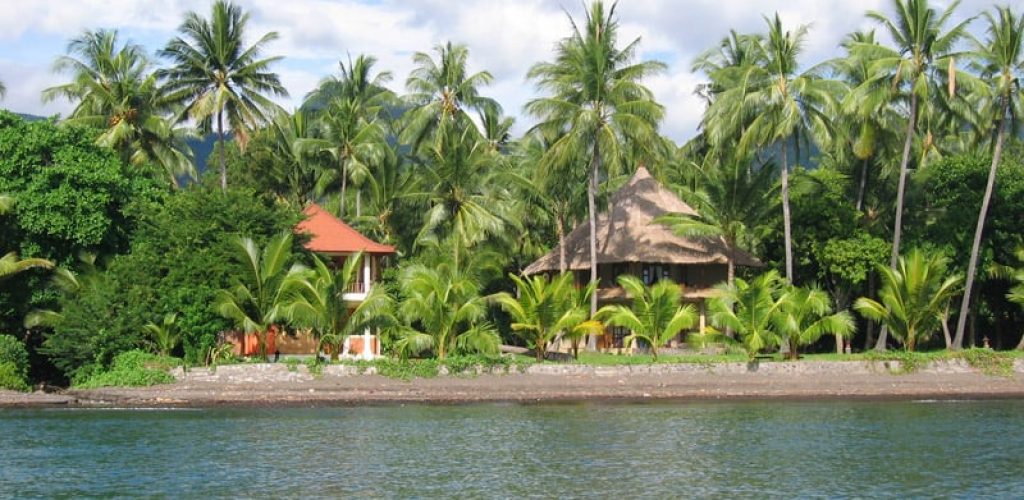 The beautiful bungalow accommodations are constructed out of bamboo, natural stone and wood; some are covered by traditional Alang-Alang grass roofs. They have open-air bathrooms, hot water, fully-equipped kitchens, mosquito nets, closets, towels, linen, and a day-bed. To reduce their carbon footprint, bungalows are designed to maximize airflow and use natural ventilation instead of air-conditioning.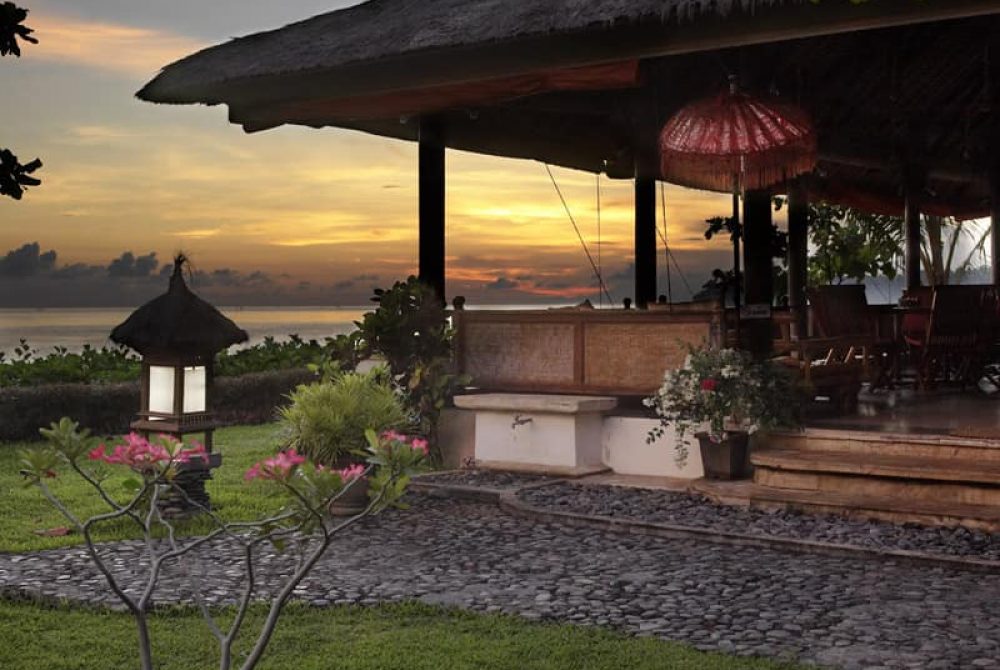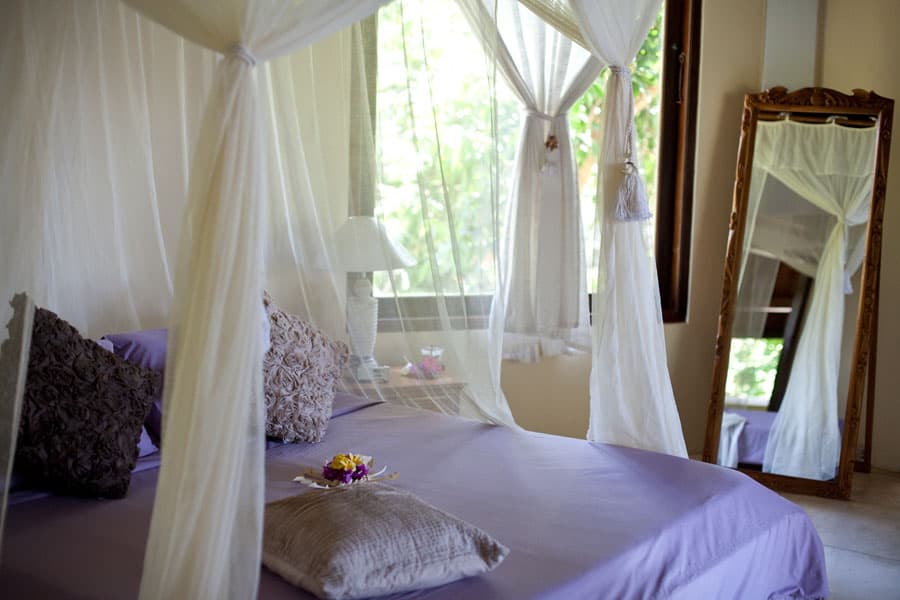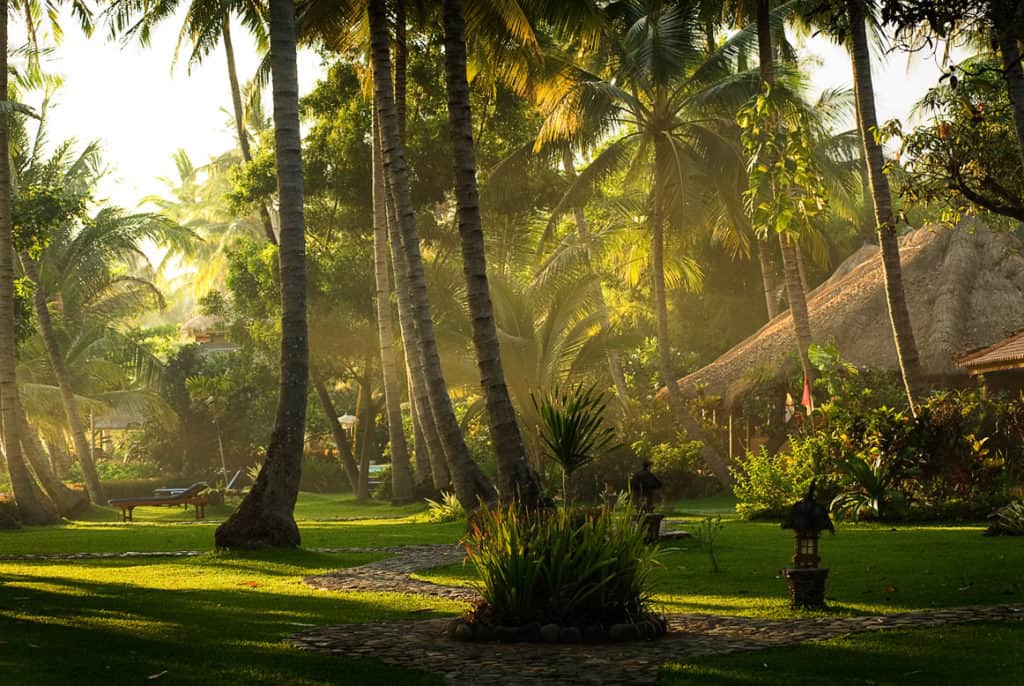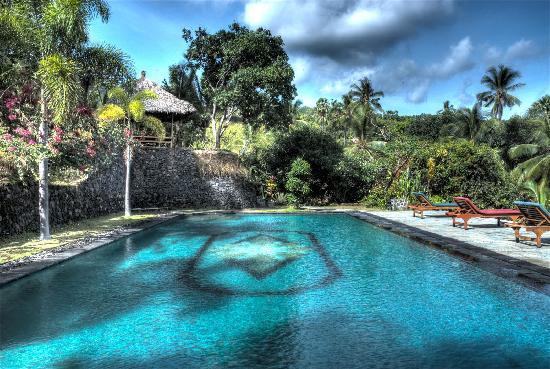 Look out into the Pacific Ocean and feel the fresh breeze as you enjoy three daily buffets comprising of healthy Indonesian and western-influenced dishes. Prepared by Gaia Oasis's Balinese chef and his team, the meals are largely vegetarian with fresh ocean fish and produce from their organic gardens.
Poultry dishes, fresh pressed fruit and vegetable juices and lassies (yoghurt mixed drinks) are available for purchase upon request, whilst mineral water, various teas, Balinese coffee and cocoa are available free of charge throughout the day. Around mid-afternoon, complimentary snacks ranging from delicious light cakes to traditional Balinese sweets will also be provided.
When going to the beach, just ask the friendly staff for snorkeling gear, or opt for the Lotus Pool for a dip during the day or to enjoy a moonlight swim under the starry Bali sky – perfect for both water therapy and socializing, or refresh with a juice on the deck or pavilions located by the pool side. Gaia Oasis is committed to providing the most nourishing retreat experience for their guests and visitors.
INCLUDED IN THE COST
OF THE PROGRAM:
ART Level 3 Leadership Course led by ART Co-founder, CEO & Senior Course Leader Ryel Kestano & Senior Course Leader Rick Smith (read more about Ryel and Rick here).
Beautiful, modern accommodations in a world-class retreat setting

Welcome day before the course (December 2) and Integration day after the course (December 9)

Seven days of transformation, experiential learning, conscious community, and deep, soulful relational work

Three organic vegetarian-inspired daily buffets (with fresh fresh fish!) prepared by Gaia Oasis's Balinese chef

Access to the onsite pool and Pantai beach for swimming, snorkeling and daily relaxation and enjoyment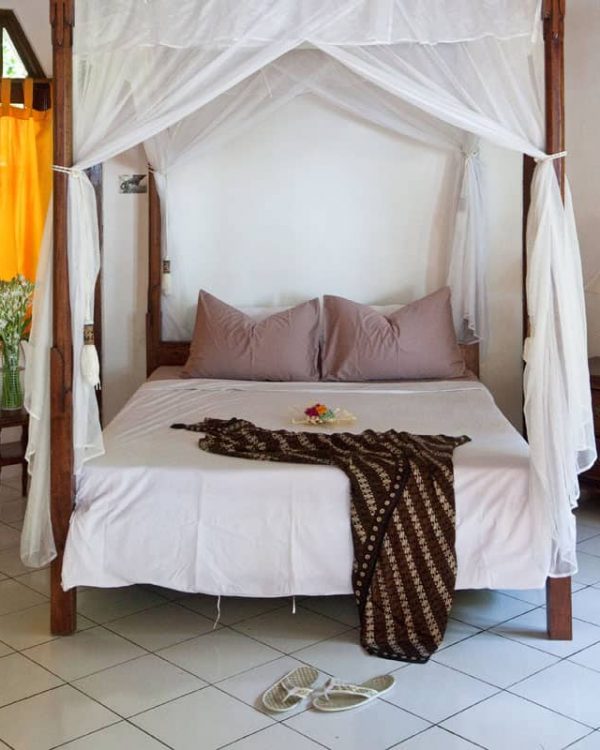 By Application Only
To create the most potent group field, we ask that all interested prospective participants go through the application process so that we can get a better sense of where you are in your leadership path and carefully determine if the Level 3 course is a good fit for you and for the group as a whole.  
Ongoing Participant Contact
Part of the context of the Level 3 course is to support graduates in sharing the authentic relating practice and its constituent tools and skills with a wider audience. As such, we are committed to providing extensive support to help establish the resources and infrastructure our graduates may need to create the vehicles by which the practice can spread.
The ART Leadership Community
As a graduate of The ART of Leadership program, you will be joining hundreds of fellow Level 3 graduates around the world – a beautiful, tight-knit, conscious and relational network of humans dedicated to living the work in their lives and gifts. You will also emerge out of your Level 3 program profoundly enriched with new and meaningful friendships and connections with your fellow participants. Level 3 cohorts of the past have stayed in touch for years (and counting) after their program ended. 
EARLY BIRD ~ (deposit by July 31, 2022)
Shared room (double): $2,200

Private room: $2,400 *limited availability*
Level 3 Grads: $300 discount on above prices
FULL PRICE ~ (deposit after July 31, 2022)
Shared room (double): $2,500

Private room: $2,700 *limited availability*
Level 3 Grads: $300 discount on above prices
*All prices listed are per person.
*Please note that there may be an additional daily meal charge for any special dietary needs beyond vegetarian, vegan and gluten-free.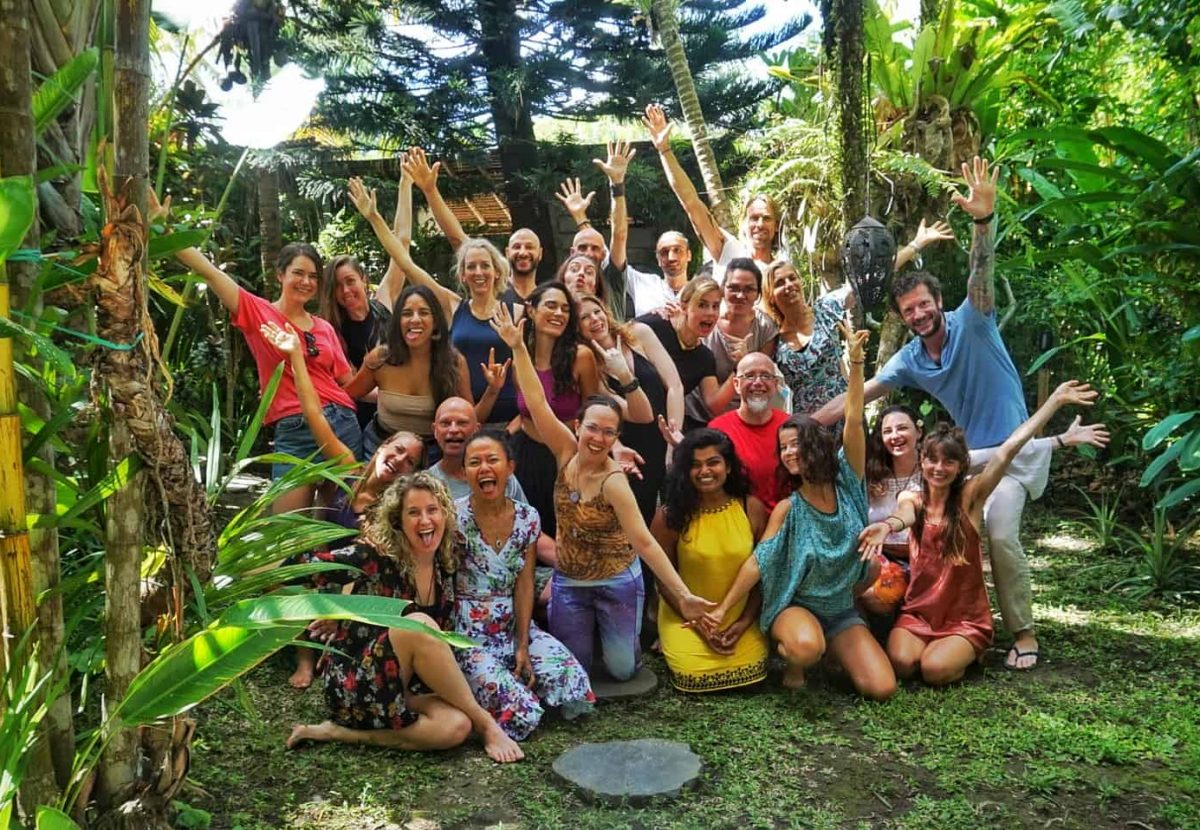 Submit your application for 2022 Level 3 Leadership course
Please note that acceptance into the Leadership Course is by application only, and at this time, is open solely to ART graduates.
Schedule an Exploratory Call with an ART Facilitator
If you aren't quite sure that you're ready to apply or you just have some questions and want to learn a little more about the program, this is a great place to start!
Fill out this short form to express interest in the program and one of our course leaders will be in touch with you soon, Together, we can explore whether this program is a good fit for you. We look forward to connecting with you!