Do you want deeper, more meaningful, more conscious relationships with the people in your life?
Do you want to know yourself in profoundly new ways, and be a catalyst for others to know themselves as well?
Do you want to have the power to lead any relationship toward greater understanding, deeper connection and intimacy, and sustainable trust and regard?
Welcome to The ART of Being Human -
Online Level 1
Authentic Relating Training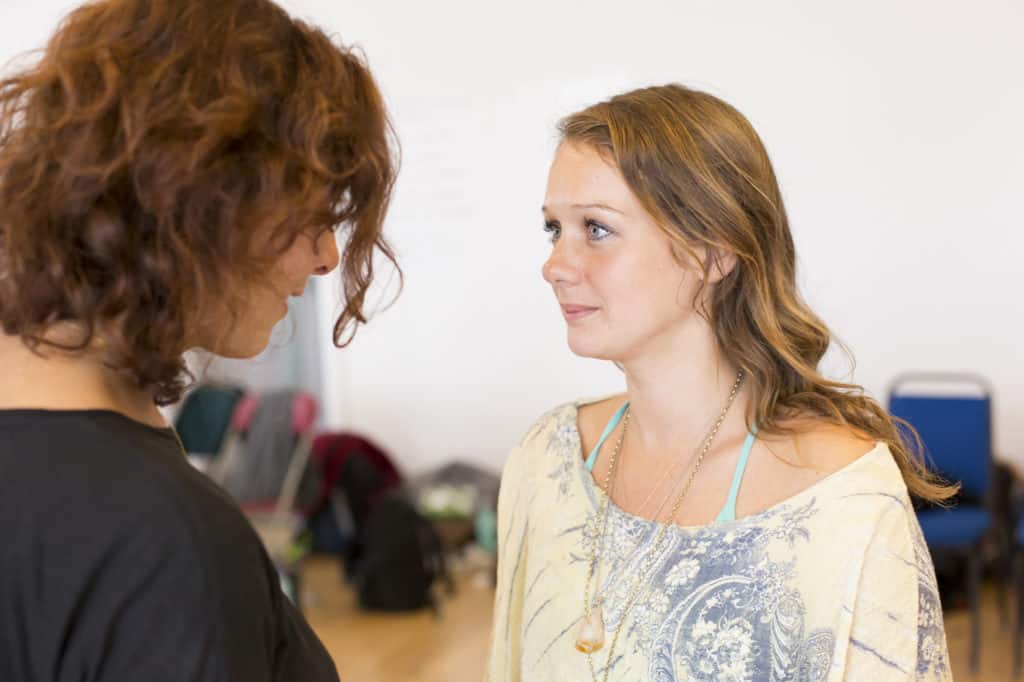 Our flagship authentic relating course has introduced the foundational tools and skills of this life changing practice to thousands of people around the world, and is now available online! The course is designed to make the learning of authentic relating as accessible, adoptable, practical, and engaging as possible, so that graduates can apply their new skills to their lives right away with immediate results.
We've designed this online course to give you the experience of profound connection, intimacy, trust, and aliveness with anyone you want, anytime, anywhere. The tools and skills we teach work across all social contexts, from the workplace to the living room, from strangers to partners and everyone in between.
Over the course of six weeks, our experienced ART Course Leaders expertly guide you through a curriculum that strongly emphasizes embodied and experiential learning. This is not a lecture or seminar – it is a deep dive full-immersion training that will leave you enlivened, heart and mind-opened, and deeply connected to yourself and others.
We've delivered the same Level 1 Course to spiritual seekers in Bali, jail inmates in Colorado, executives in New York City, and men and women from all across the social, cultural, economic, and political spectrum, of all ages and nationalities, on four continents. Universally, participants report profound and lasting transformation in all aspects of their lives. The course speaks in the shared language of human connection, and is designed specifically to include everyone in the practice of Authentic Relating, no matter what path they've traveled in life.
We believe that we all have the capacity to be bridges – between parts of ourselves, ourselves with others, and together with the world. The course's mission is to build bridges, and use our bridges to heal, connect, and co-create a more enlivened, awakened world – together.
Participants regularly say that the ART Level 1 Authentic Relating course was one of the most powerful and transformational relational experiences of their lives.
"The Level 1 course has changed my entire view of my identity in a matter of two days. All the masks I used to wear have been stripped away and I have found myself for what feels like the first time. My heart feels so open to accept everyone in my life without judgment. I have found brothers and sisters who see me for who I am. I never thought I could feel so connected, so free, so alive! My life has completely changed."
"I loved the facilitator's delivery of the material – complete, competent, insightful, grounded, genuine, calm, approachable, and heartfelt. Overall, the course brought me countless insights, connections, and ear-to-ear smiles that I will treasure forever."
The ART of Being Human - Level 1 Online
Using a proprietary online workshop platform, highly trained and experienced course facilitators guide you through a thoroughly tested and proven sequence of exercises designed to teach you the most powerful tools to create and deepen connection, with facilitated group conversation after each exercise to ensure maximum learning. We've constructed the exercises to ensure that the foundational skills of Authentic Relating are most efficiently and effectively absorbed by participants, no matter their level of prior experience or training.
Six 3-hour sessions offered once per week on a weekday evening, for six weeks in a row
Two time zones to accommodate all locations
6pm to 9pm local time
Includes access to ART's authentic relating and relationship Resource Library
Includes invitation to ART graduate-only follow-up sessions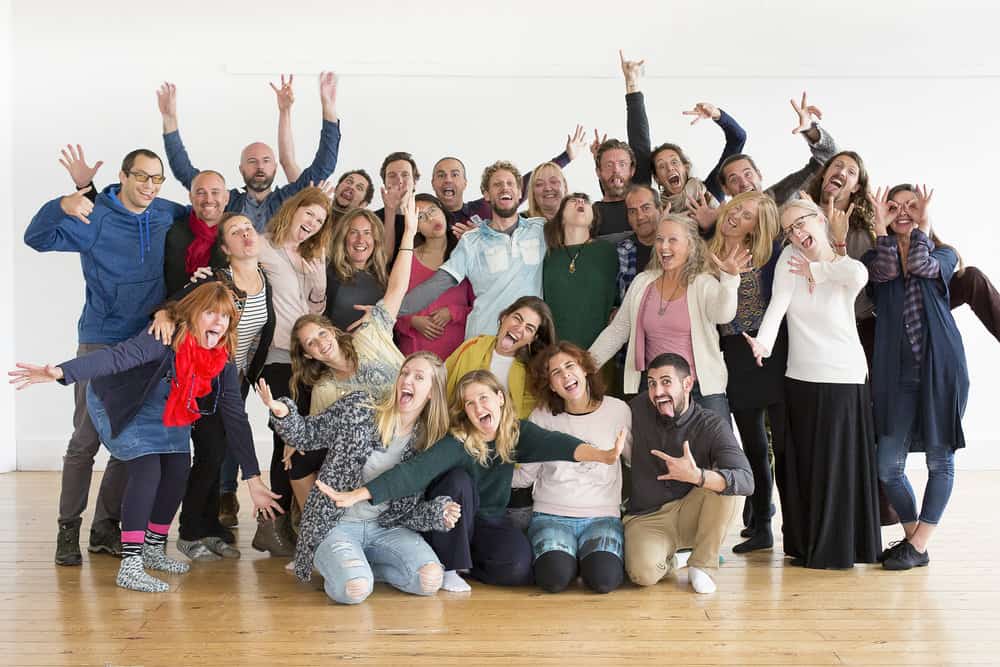 Start Date: April 1
Course time: Wednesdays at 5pm-8pm US Pacific Time (GMT-7)
Course Duration: 6 weeks
Led by Senior Course Leader Ryel Kestano
The US Pacific Time Zone Online Level 1 Course will be held every Wednesday from 5 to 8pm US Pacific Time (GMT-7) starting Wednesday April 1st.
CENTRAL EUROPEAN TIME ZONE
Start Date: April 6
Course time: Mondays at 6pm-9pm Central European Time (GMT+1)
Course Duration: 6 weeks
Led by Senior Course Leader Ryel Kestano
The Central European Time Zone Online Level 1 Course will be held every Monday from 6 to 9pm Central European time (GMT+1) starting Monday April 6th.
You can find more information about our facilitators here.
As a graduate of the ART Level 1 Online course, you will leave with:
The ability to engage in deep, meaningful, soulful conversations with anyone, anytime, anywhere
A powerful language and skill-set to accurately and transparently express your authentic experience in real time, and to invite others to do the same
The awareness to identify your true, core desires, and the ability to articulate them to others
A profound understanding of the dignity of speaking your authentic voice, and the humility of using your eyes and ears to pay attention to – and learn from – the world around you
The ability to see and reflect the essential being in others, and to gently guide them into a space in which they can be fully, wholly themselves – one of the greatest gifts we can offer each other
A complete set of powerful tools to de-escalate conflict and to use conflict as a vehicle leading to deeper connection, understanding, and empathy
A restored connection to childlike genuine curiosity, and a perspective that regards the world with awe and wonder
The ability to set powerful context at both the personal and collective levels, and a clear understanding of how influential context is in informing our experience of life
An experience of profoundly vulnerable, intimate, beautiful connections with other participants that will leave you inspired, delighted, and heart-opened
ART Online Level 1
$245.00
Activate and expand your relational capacities to radically transform all your relationships and experience connection, intimacy, trust, and aliveness with anyone, anytime, anywhere.
IMPORTANT NOTE: All payments are processed in USD. Local currencies are listed for reference, based on exchange rates at the time the course was posted.
Additional information
| | |
| --- | --- |
| Location & Date | US Pacific Time Zone – April 1 ($245 USD), Central European Time Zone – April 6 ($245 USD/€225 EUR) |
Five percent of all ART International profits are donated to Authentic Relating International (ARI), ART International's sister organization and 501(c)3 nonprofit, bringing authentic relating training to jails, prisons and schools. ​